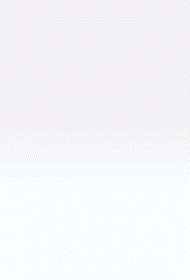 ---

New and updated vacancies are advertised in Cleanzine every week. Check out the latest opportunities by clicking the link above.
Advertise your current vacancy with Cleanzine and we'll give you the best deal in the industry with same day upload so you can fill the position faster.
Contact us for details
---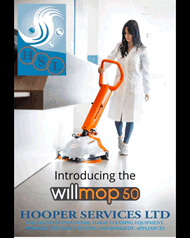 ---
International News
Products
Phillips 66 Deploys Autonomous Cleaning Robots


Phillips 66 is partnering with floor cleaning equipment and technology company ICE Cobotics to enable branded Phillips 66, Conoco, 76, and Phillips 66 Aviation locations to utilise Ice Cobotics Cobi 18 autonomous floor scrubbers. Cobi 18 robots are designed to clean 5,000sq.ft - 7,000sq.ft of floorspace per hour and can be deployed multiple times per day to clean floors.
more
---
Essity and Reckitt launch bespoke co-branded professional hygiene solutions


Essity and Reckitt have announced the launch of a range of co-branded disinfection products for professional hygiene customers combining the power of their Tork, Dettol and Sagrotan brands across four countries in Europe.
more
---
Say what you mean and mean what you say in business…


Writes Matt Wonnacott, founder of Ennovamark - a new agency created to help aircare, hygiene and washroom technology brands and businesses develop effective innovations and marketing strategies. Matt's two decades of experience in the industry, enables him to support clients with outstanding and truly innovative ideas - both for branding and products.
more
---
2022 Cintas SHINE Award honours housekeepers who go above and beyond


Cintas Corporation has announced the grand-prize winner and runners-up in the 2022 Cintas SHINE (Star Housekeepers in a New Era) Award. Christine Perkins, a housekeeper at the Holiday Inn Express & Suites Cedar City in Cedar City, Utah, won the contest's $5,000 cash grand prize. Additionally, her property will receive a comprehensive product, training and consultation package from Cintas and its contest partners.
more
---
The best ways to boost hygiene in the workplace over the Winter season


Workplace hygiene has never been more important. With the UK set to face a cold Winter - especially considering the soaring price of gas and electricity bills - it is imperative that workspaces and offices have measures in place to limit the spread of infections. And with evidence suggesting the Northern Hemisphere is on course for a surge of Covid-19 cases this Winter, any additional facilities or policies to protect yourself and your colleagues will be welcomed.
more
---
Vectair Systems launches Vibe Pro


Vectair Systems, a leading innovator, manufacturer and supplier of aircare and hygiene products worldwide, has launched the Vibe Pro aircare dispenser - its newest innovation in the aircare evolution.
more
---
ISSA and Staples form national distribution partnership program


ISSA has formed a new distribution partner program with business equipment and stationery giant Staples. Together, ISSA and Staples will elevate the cleaning industry by hosting training and certification programs at Staples training facilities across the US.
more
---
Innovation and your product: how to be innovative


Matt Wonnacott, founder of Ennovamark, writes…
Innovation, especially product innovation, is all around us, 24/7. Think of your latest Alexa product, to the latest automatic watch and that e-hybrid/electric car that sits on the drive. It forms part of our everyday life - now and in the future.
more
---
P-Wave introduces longer-lasting and budget-friendly urinal screen ranges


Air-freshening specialist P-Wave has added two new urinal screen options to its market-leading ranges. To complement the successful and popular Slant6, it has now added P-Wave 360, which delivers fewer change-outs as the powerful fragrance lasts for up to 60 days, plus the budget-friendly WCBasix.
more
---
Sanitized AG appoints Dr Martin Čadek as CTO of its Competence Centre for Technology & Innovation


Swiss-based Sanitized AG is increasing its innovation expertise by appointing a new CTO, Dr Martin Čadek, who will oversee global technological activities for the specialist antimicrobial hygiene brand. Dr Čadek will lead the company's Competence Centre for Technology Innovation and will focus on breaking new ground to develop innovations in sustainability.
more
---
Be honest, don't greenwash: four responsible changes to make your business greener…


The Commercial LPG division at Flogas, looks at some of the ways in which you can ditch greenwashing and search, instead, for responsible changes and solutions.
more
---
Why does hygiene still struggle to gain political importance?


The Chatham House Report concludes that changing hygiene behaviours can lead to better health, for the individual, the wider population, and the economy. Yet, even with the lessons from Covid-19, hygiene still struggles to gain political importance. Why?
more
---
Italian business network safebreath.net aims to reduce particulate matter PM2.5 AND PM10 in industrial environments


A new national business network has launched with the aim of proposing a complete solution to abate harmful PM2.5 and PM10 particulate matter in industrial environments: 'Safebreath.net' was officially presented in Rimini during the recent Ecomondo Trade Fair.
more
---
---
---
This Week's News
---
---
---
---
---
---
---
---
---
---
---
---
---
---
---
The Cleanzine Archive Search
We keep an extensive archive of news stories and product information that have featured in past issues of The Cleanzine. If you would like to run a search of the The Cleanzine web site using the search tool below please just go ahead by entering in the name of the person, product or company or any other key words that you are looking for.
---
How to contact us at The Cleanzine: