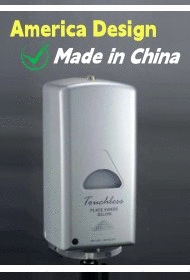 ---

New and updated vacancies are advertised in Cleanzine every week. Check out the latest opportunities by clicking the link above.
Advertise your current vacancy with Cleanzine and we'll give you the best deal in the industry with same day upload so you can fill the position faster.
Contact us for details
---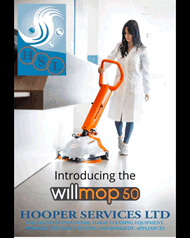 ---
International News
Products
Goodway Technologies promotes Evan Reyes to global sanitation solution sales lead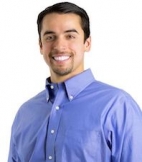 Industrial maintenance and cleaning/sanitation solutions specialist Goodway Technologies, has promoted Evan Reyes to global director of sales for its sanitation division. Evan will be responsible for building and executing the global sales strategy, focusing on sanitation solutions for food and beverage producers, and other strategic vertical markets in his newly expanded role.
more
---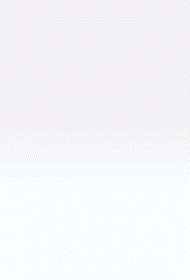 ---
WFBSC announces Global Executive Summit roster of speakers


The World Federation of Building Service Contractors has confirmed its line-up of speakers for the Global Executive Summit (GES), 14th ' 15th March 2023 in London, in conjunction with the London Cleaning Show.
more
---
Greenteck Global to increase European production as part of ongoing sustainability advances


GreenTeck Global has resolved to increase its European manufacturing base by 200% by the end of 2023 as part of a suite of sustainability resolutions.
more
---
Sustainability tops most important customer demands for cleaning businesses in 2023


Almost four in five cleaning businesses say that sustainability will be of greatest importance to their customers in 2023 - an increase of over 25% from last year.
more
---
ASFEL continues to build on export growth


According to data from ASFEL, the National Association of Spanish Cleaning & Hygiene Products Manufacturers, Spanish exports of products for the professional cleaning and hygiene sector grew by 7.01% in November 2022, compared to the previous month.
If we compare the exports in November 2022 with respect to the same month in 2021, the sector increased exports by 27.11% in value and 1.04% in volume.
more
---
Vectair welcomes Claire Reid as head of marketing innovation & portfolio management


Vectair Systems, a leading supplier of aircare and hygiene products worldwide, is growing in talent as it continues to pursue industry innovation. Its latest recruit is Claire Reid, head of marketing innovation and portfolio management, who has widespread experience in marketing and new product development, with previous roles at SharkNinja and Conair.
more
---
Probiotic cleaning listed as new technology in Robert Koch Institute guidelines for hospital hygiene


The Robert Koch Institute, internationally regarded as a hospital hygiene authority and the German Government's central institution for the identification, surveillance & prevention of infectious diseases, has recently updated its hygiene requirements for surface cleaning.
They now include probiotics as a sustainable and proven way to contribute to improved hospital hygiene by creating more beneficial surface microbiology in hospitals and other health facilities.
more
---


According to a study by the Global Health & Fitness Association (IHRSA), gym membership soars right after the Christmas & New Year holidays. The study reports that 12% of all new members for the whole year are acquired by gyms in January.
more
---
New negative air machine offers quick and safe way to clean ducts


Goodway Technologies has introduced the ultimate companion to its rotary duct cleaner with the AQ-V-4A Hi Flow Negative Air Machine - a powerful air machine that offers the latest technology to deliver intense negative pressure in air ducts to capture virtually all debris.
more
---
Christeyns makes landmark acquisition in Ireland


Christeyns UK, international laundry and hygiene specialist, has completed the acquisition of Gannon Chemicals based in Claremorris, County Mayo, Ireland.
more
---
Autodrome of Modena's RCM sweeper still a winner 10 years on


Our picture shows the RCM 1250 City sweeper, purchased in 2012 and still used daily for cleaning the Modena racetrack.
more
---
RJN trigger sprays colour-coded and recycled too!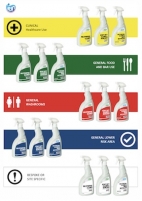 RJN's new colour-coded trigger spray bottles are made from 100% Post-Consumer Recycled plastics.
more
---
Welcome to the Cleanzine

Responses to my lambasting last week of the expansion of the 'Ultra Low Emission Zone' throughout Greater London, reminded me that the problem isn't just about London, either. I'd read about similar schemes in other cities both in the UK and overseas, but hadn't followed them quite as closely as I rarely drive through them. One response in particular stood out because it showed me that it's not just about individual freedom or even damage to smaller businesses and tradespeople - but about the food supply chain too and ultimately the cost of our food itself. Also, it showed me that all, perhaps, is not lost...
Alastair Scott, sales director at Robert Scott & Sons, wrote: "Thank you for your leader article on the expansion of the London ULEZ. We had a similar problem up here in Manchester - with a plan by Andy Burnham to extend a payment emission zone throughout the whole of greater Manchester, which included many rural areas with minimal traffic. After general uproar - including some people attempting to transport their sheep on the bus, to demonstrate why public transport does not work for everyone - the plan was shelved.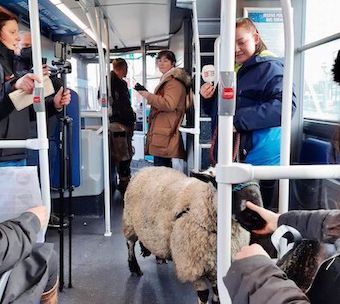 All the points you raise about small businesses and excess cost, were just as valid here. The general public consensus was that the driving factor is really extra revenue, rather than reducing emissions. If Government and local authorities are serious about reducing emissions; they need to urgently legislate a much better EV charging infrastructure. And not try and extract more cash from businesses who still have to use fossil fuel vehicles."
In kindly forwarding a picture of one of the sheep on a bus, Alistair revealed that a Shetland pony was also making the trip. I'd talked about cleaning equipment creating hazards when carried on public transport but this takes things to another level, doesn't it! I said last week that the schemes hadn't been thought through and I'm now hoping that with some careful planning and a little courage, we can indeed persuade the powers that be, to think again.
www.facebook.com/Cleanzine


You can also follow us on Twitter @cleanzine
Yours,

---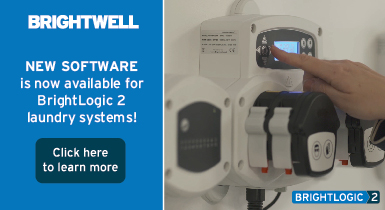 ---
This Week's News
Loo of the Year Awards 2022: a 35th Anniversary and double trophies for Mitie including the 'Big One'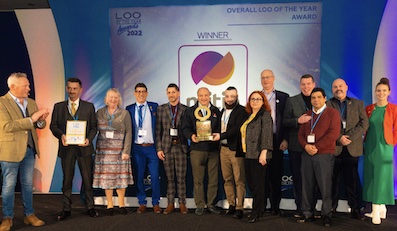 One of the biggest events in the UK's cleaning industry calendar ' The Loo of the Year Awards, sees hundreds of people gather at the National Motor Cycle Museum, Solihull, to laud those involved in providing the best of our away-from-home washrooms.
The most recent event was cause for an even bigger celebration, with the Hereford-based Awards themselves celebrating their 35th Anniversary alongside Mitie, whose team was awarded double trophies along with the 'Big One'.
more
---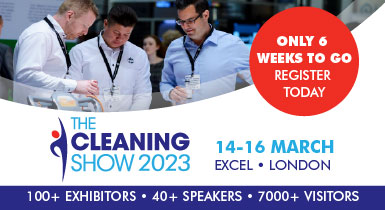 ---
Visitor Registrations are open for ISSA Pulire 2023
---
---
---
---
---
---
---
---
---
---
---
The Cleanzine Archive Search
We keep an extensive archive of news stories and product information that have featured in past issues of The Cleanzine. If you would like to run a search of the The Cleanzine web site using the search tool below please just go ahead by entering in the name of the person, product or company or any other key words that you are looking for.
---
How to contact us at The Cleanzine:
---
REQUEST THE CLEANZINE HERE
The Cleanzine is broadcast every Thursday. You may receive it FREE each week by clicking the link above.
To prevent this newsletter from getting swept up by overzealous email filters, we suggest that you add [email protected] to your address book.
---
Hospital Hygiene

Our weekly updated Hospital Hygiene features current developments and product solutions cleaning and hygiene industry manufacturers are coming up with. Read More.
---
Recent UK News
---
---
---
---
---
---
---
---
---
---
---
---