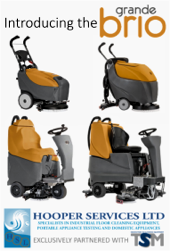 ---

New and updated vacancies are advertised in Cleanzine every week. Check out the latest opportunities by clicking the link above.
Advertise your current vacancy with Cleanzine and we'll give you the best deal in the industry with same day upload so you can fill the position faster.
Contact us for details
---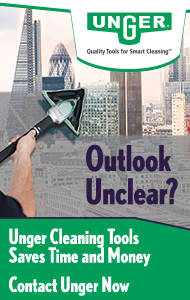 ---
International News
Products
Understanding effective cleaning: methods... measurement... management...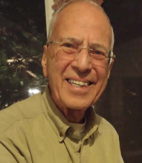 The Cleaning Industry Research Institute tells us that the theme of its 2019 Science Symposium, 'Understanding Effective Cleaning', was adopted as the topic last month at a combined meeting of CIRI executive committee and Science Advisory Council members.
more
---

---
New nanoseptic self-cleaning surfaces address travellers' hygiene issues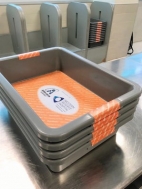 With a flurry of news reports about germs in airports and hotels, travellers are more concerned about cleanliness than ever so it follows that businesses need to become more aware of their responsibilities too.
NanoTouch Materials' new self-cleaning surfaces address these concerns and particularly so its new launch - a self-cleaning film for touch screens that can turn any airport check-in kiosk or in-flight screen into a continuously self-cleaning surface.
The company has also released self-cleaning elevator button covers.
more
---
HealthSpace and Visionstate to target audit segment of facilities management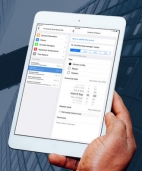 HealthSpace Data Systems and Visionstate have agreed to utilise HealthSpace's current suite of mobile audit applications and extend them for use within the facilities management space.
Visionstate's product suite includes Internet of Things devices that help track cleaning, maintenance and supply utilisation. Its WANDA device is installed in both public and private facilities such as hospitals, airports, shopping centres, arenas and office buildings.
more
---
ISS focus on key accounts in fewer markets will lead to 100,000 job losses


ISS has revealed plans to cut 50% of its customers and some 100,000 jobs - representing a fifth of its global workforce - as it concentrates on key accounts and core services and leaves 13 countries that were among its least profitable markets: Thailand, Philippines, Malaysia, Brunei, Brazil, Chile, Israel, Estonia, Czech Republic, Hungary, Slovakia, Slovenia and Romania. These represent just 12% of ISS's group revenue and 8% of operating profits.
more
---
ACI welcomes new FDA rulemaking for food handler antiseptic products


The American Cleaning Institute has welcomed a proposal by the Food & Drug Administration to create a separate regulatory category for antiseptic products used in food handler settings.
more
---
Maltese bedroom start-up wins European Business Awards


With 12 companies, a training college and 2,500 staff servicing the cleaning, hospitality, care, property, security, call centre and logistics sectors, Ozo Group is Malta's leading outsourcing company with a reputation for excellence across industry. Turnover this year is expected to be €18,000,000 and with a new European Business Award under its belt, it is hard to imagine that the company started life from anyone's bedroom - yet that is exactly what happened.
more
---
IEHA Sustainability Professional Credential now includes waste audit


IEHA, the 1,300-plus member healthcare/hospitality cleaning sector organisation that was founded in 1930 and merged with ISSA in 2017, says its IEHA Sustainability Professional (SP) Credential now requires applicants to demonstrate practical competencies in waste management reduction and process improvement.
more
---
Biodegradable, non-toxic aircraft cleaning chemicals to witness widespread demand


Given the expanding aviation industry combined with a significantly high number of passengers opting for air travel, the demand for aircraft cleaning chemicals has been observing a steady growth trajectory in recent years.
more
---
Do you have something to say to the cleaning industry?


Bring your expertise to the inaugural Clean Buildings Expo, the new event for the commercial cleaning industry. The organisers are looking for speakers who can bring insight and inspiration to an audience of in-house cleaning managers, executive housekeepers, facilities managers and building service contractors.
more
---
---
Hoppecke launches new HF premium chargers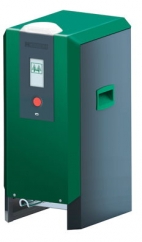 With the launch of its new trak | charger HF premium series, Hoppecke Industrial Batteries says it is pushing the boundaries of technological innovation to provide modern logistics operations with a sustainable and flexible way of managing their energy needs.
more
---
Hotel hygiene issues need to be investigated, says China's tourism ministry


China's Ministry of Culture and Tourism has urged local tourism departments in Beijing, Shanghai, Fujian, Jiangxi and Guizhou to carry out an investigation along with the country's health authority on the recent hygiene issues at high-end hotels, according to a recently released statement.
The China Global Television Network reports that the ministry has also decided to dispatch an ad hoc investigation team to the hotels which have been criticized for poor hygiene, after some budget hotels were also found to have potential hygiene issues.
more
---