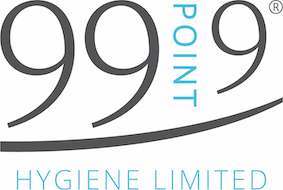 Key Account Sales Lead
We are seeking to appoint a UK based key account sales lead to help drive large customer acquisition in the UK, supporting our exclusive partnership with our UK distributor, and developing new distributor relationships in Europe. Ideal candidate will have experience in either the Cleaning or FM industry and be familiar with b2b selling. Experience of working in, or existing relationships in Europe (in particular Denmark, Norway, Sweden, France, Germany) is a benefit.
99point9 Hygiene Ltd manufacturers simple, affordable solutions to common public health problems. We are a team dedicated to improving public wellbeing by reducing our exposure to human fallibility. Our hero product is the 99point9 automatic door handle disinfection system with Intelligent Mist Technology that kills 99.9% of bacteria and viruses 24/7. A new product for shopping trolleys is in final stage testing.
Working at senior level alongside a highly experienced management team that has a strong track record of building multi-million pound companies:
Opportunity to build company sales team that develops distributor network
Opportunity for international travel to tradeshows and prospective customer meetings
Competitive salary based on experience with strong performance based bonus/commission
Equity offered through employee options pool
On the road position, based from home
Relevant European languages are an advantage
Company website: 99point9hygiene.com
For further information please contact: [email protected] or Cerata Recruitment ([email protected])
---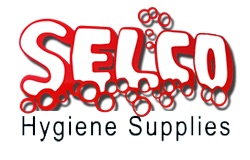 Territory Account Manager 



Cardiff


Selco, a long-stablished janitorial hygiene supply company is looking for an individual to represent the company in England & Wales.


Experience essential and necessary. Basic salary, plus commission, with share option.


The Role
:

As Territory Account Manager you will grow and manage your own territory by having ownership and being accountable for driving new business to achieve growth targets. Demonstrating return on investment through value-led conversations and analysing your own performance using your own initiative.


Key Responsibilities
:

- Manage the area and expand with product development

- Constantly seek new opportunities to expand the portfolio

- Monitor sales performance and activity levels
- Maintain appropriate records on clients and sales activities.
- Calling on customers on a regular basis, providing quotes
- Ensuring that enquiries and issues are followed up in a timely manner


Your skills
:

As a Territory Account Manager you need to have a strong commercial acumen built into your nature. You need to be a sales hunter, hungry for the next sale and thrive in a targeted, performance measured culture.


This is a field based role that is suited to an experienced sales person with a proven customer base and will be well rewarded.

If you're ready to work in a fast, friendly environment, alongside talented people who take pride in delivering great results, apply today!


CV to [email protected]
---