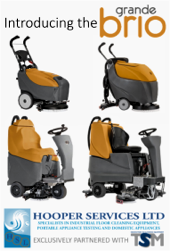 ---

New and updated vacancies are advertised in Cleanzine every week. Check out the latest opportunities by clicking the link above.
Advertise your current vacancy with Cleanzine and we'll give you the best deal in the industry with same day upload so you can fill the position faster.
Contact us for details
---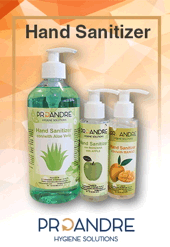 ---
International News
Products
BREAKING: Are staff being asked to work on non-essential cleans?
Cleaning staff contracted by WeWork through Jones Lang Lasalle in New York, have been instructed to continue to go into work during the Coronavirus pandemic and must use their paid time off or limited sick leave if they become ill, according a story in the Guardian newspaper. The publication claims to have had sight of 'an internal document' provided to cleaning staff on how to respond to inspectors who visit WeWork office buildings to ensure that essential work is being carried out.
New York's governor, Andrew Cuomo, ordered the shutdown of all non-essential businesses in the State on 20th March, but WeWork has allegedly kept most of its offices open, claiming that some of its tenants operate essential businesses - despite the fact that most are now empty and that there are reports of Covid-19 cases at some properties.
more
---

---
Plea from handwash manufacturer to use refills

Good hand hygiene is vital for curbing the risk of infection and the transmission of viruses at any time, but because the demand for hand soap has increased substantially thanks to the Coronavirus pandemic, the need for product containers has also grown.
more
---
Sheremetyevo Airport implements extensive set of measures to contain Coronavirus spread


SIA JSC, the manager of Sheremetyevo International Airport, is taking what it says are unprecedented measures to prevent the importation and spread of Covid-19 infection in the territory of the Russian Federation.
more
---
CIRI to host online symposium highlighting science-based best practices for Coronavirus cleaning and pandemic response


The Cleaning Industry Research Institute a nonprofit organisation dedicated to the development and dissemination of unbiased, peer-reviewed research for the professional cleaning and disaster restoration industries, will now host its upcoming Symposium exclusively via live stream.
more
---
EFCI calls for safety and free movement of cleaning personnel in fight against Covid-19


In the unprecedented circumstances surrounding the Covid-19 outbreak, EFCI, the voice of the European cleaning and facility services industry, is calling on national authorities to take into consideration the special needs of the cleaning sector as well as the needs and difficulties cleaning agents and companies are currently undergoing.
"The emergency has made clear the importance of sanitising, in particular in hospital environments, to safeguard the health of users, patients, and of sanitary personnel," it says.
more
---
Chem-tech company Aqdot forms partnership to facilitate expansion into US markets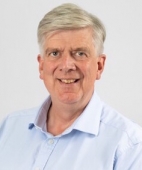 Aqdot, the Cambridge-based supramolecular company, is moving into the US market after agreeing a partnership with Essential Ingredients to distribute its patented malodour product, AqFresh, throughout North America.
more
---
Interclean Amsterdam to be rescheduled

FROM THE ORGANISERS... "In view of the recent developments as a result of the global spread of COVID-19 and, after consulting its exhibition committee, key stakeholders, exhibitors and visitors of the cleaning & hygiene industry, Interclean Amsterdam will be rescheduled. The new dates will be confirmed by 20th March.
more
---
Take part in Europe's biggest commercial recycling project and get a FREE copy of the report


Gain the insight that drives impactful initiatives
The Love Recycling research initiative is bringing together professionals involved in recycling, waste management, cleaning and sustainability initiatives – including facility managers, procurement officers and C-Suite executives.
more
---
Greyland launches Maximum Eco range


In what may be seen as a game-changing move, leading cleaning chemicals manufacturer Greyland has followed on rapidly from major product and production developments already this year, including a significant increase in the amount of UK recycled polymer used in its bottles, and has now placed itself firmly in the forefront of environmental concerns with the launch of its Maximum Eco range.
more
---
Safe cleaning and disinfection when confronted with COVID-19 infections: how hospitals can ensure they are equipped


An independent institute has confirmed the efficacy of Meiko cleaning and disinfection technology, which means it is possible to safely clean and disinfect almost all hospital utensils that could be contaminated - even for faecal-oral transmission.
more
---
Idrobase Solutions feature on RAI 1 TV channel


RAI 1, the main Italian television channel, has featured Idrobase and in particular the company's products that can help the fight against Coronavirus.
During the well-known TV show UnoMattina, journalists from the main national broadcaster spoke about Idrobase and the fight against the spread of Coronavirus and other pathogens.
more
---
Flood damage to your property? Bio Productions has the perfect solution!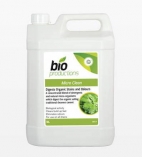 As you may already know, Micro Clean is a versatile biological stain and odour digester. However, Micro Clean is also an incredible solution for flood damaged properties. We have heard that a lot of properties have needed stripping down and replastering once they have been dried out…
Micro Clean helps to reduce the soiling caused by flood damage and reduces the need for replastering.
more
---