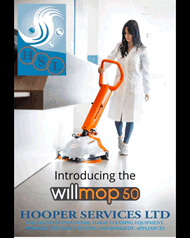 ---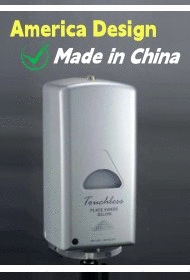 ---
International News
Products
---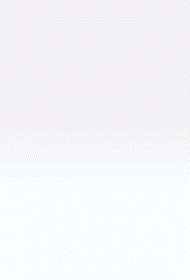 ---
Survey finds positive ROI for businesses with clean washrooms


Businesses that fail to keep their washrooms clean and maintained are unwittingly flushing away customers' repeat business and sales. According to the latest Healthy Handwashing Survey from Bradley Corporation, almost 60% of Americans make it a point to stop at a business and will spend more money at the establishment if they know it has clean and maintained washrooms.
more
---
ARCSI announces Canadian regional ambassador selections


The Association of Residential Cleaning Services International (ARCSI), a division of ISSA, has announced two Canadian regional ambassadors as part of a new outreach program, the ARCSI Regional Ambassadors. The Canadian Regional Ambassadors will represent the residential arm of ISSA in Canada.
The new ambassadors are:
* Mark Baker, Motivated House Cleaners, Paradise, Newfoundland
* James Menzies, JEM Cleaning, Mississauga, Ontario (pictured)
more
---
Kärcher and TTS agree on strategic partnership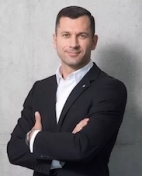 Kärcher and TTS Cleaning have joined forces, thereby pooling their resources and capabilities in order to offer customers around the world their broad range of products and services in a customised manner in the future.
more
---
Metsä Tissue receives again the highest Platinum rating in EcoVadis evaluation


Metsä Tissue, part of Metsä Group, (including Metsä Greaseproof Papers business) has received the highest Platinum rating in EcoVadis sustainability and social responsibility evaluation. The company is among the top 1% of all the companies rated by EcoVadis. Metsä Tissue once again scored highly in each of the four themes assessed, performing best in the environment section with a score of 90/100.
more
---
Paul G H Bakker, founder and chairman of WoolSafe and ITFA


We're sad to have heard from WoolSafe's global marketing director Steve Bakker, that his father Paul, WoolSafe founder & chairman, passed away peacefully on 5th April 2023, aged 82. Well-known and liked and respected by many in our industry around the world, Paul had been active in the carpet and cleaning industries as well as with standardisation work for many years.
more
---
SOAPBOX: 'The cost of going Green', by Michael Richardson, CEO, The Perfect Little Company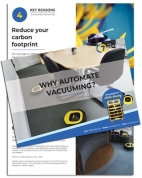 "There's been much written about funding for Green projects but very little on how 'going green' saves money. So with the aid of over 60 UK corporates, we've done a little calculation to highlight just one example, vacuuming in offices.
more
---
Candidates announced for 'Product of the Year ISSA Pulire 2023'


An impressive 22 products from 18 companies exhibiting at the upcoming international event ISSA Pulire 2023 (9th – 11th May, Milan), have been announced as candidates in the third edition of the 'Product of the Year' Awards.
more
---
Stacey Turner wins UMF|PerfectClean's National Hygiene Specialist Excellence Award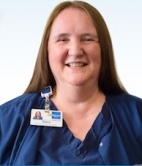 UMF|PerfectClean has announced that Stacey Turner, hygiene specialist at Riverview Hospital in Noblesville, Indiana, has earned the company's 14th annual National Hygiene Specialist Excellence Award. Stacey was nominated by Riverview Hospital director of housekeeping Scott Smith for her exemplary work as team lead of the hospital's environmental services (EVS) department.
more
---
An end to 'greenwashing': marrying the power of data and passion to deliver on ESG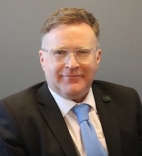 Companies across all sectors talk about being 'green' and 'sustainable' but with the requirements of day-to-day operations taking priority, it can become all too easy for this to become no more than lipservice and for truly sustainable activity to be pushed to the back of the queue.
more
---
Recycle nuclear waste to fight climate crisis, urge green campaigners


If nuclear waste were recycled and repurposed as fuel for advanced nuclear reactors it could generate up to a millennia of zero carbon electricity for Europe, says a new report released this week by the international environmental campaign group RePlanet.
more
---
Idrobase's new Tempesta trolley helps reduce chemical use


Idrobase Group's new Tempesta trolley is an innovative solution in the field of pressure washing machinery, so much so that it has been nominated for the next 'Product of the Year' Award at the ISSA Piatti show.
more
---
---
---
This Week's News
---
---
---
---
---
---
---
---
---
---
---
---
---
---
---
The Cleanzine Archive Search
We keep an extensive archive of news stories and product information that have featured in past issues of The Cleanzine. If you would like to run a search of the The Cleanzine web site using the search tool below please just go ahead by entering in the name of the person, product or company or any other key words that you are looking for.
---
How to contact us at The Cleanzine: