New and updated vacancies are advertised in Cleanzine every week. Check out the latest opportunities by clicking the link above.
Advertise your current vacancy with Cleanzine and we'll give you the best deal in the industry with same day upload so you can fill the position faster.
Contact us for details
---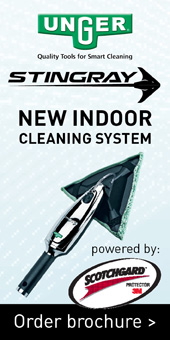 ---
International News
Products
Expert warns of harmful microbeads in oceans


Global water, energy and maintenance solutions provider, NCH Europe, has launched HDHC Natural, a heavy duty hand cleaner with a non-abrasive scrub formulated from olive stone instead of the harmful plastic microbeads that are contributing to the pollution of our oceans and damaging sealife.
more
---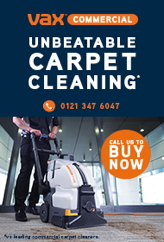 ---
RayVio launches ultraviolet LEDS to facilitate clean water and environments


Health and hygiene company, RayVio, has today announced that it has launched a new series of ultraviolet LEDs with what it says are the highest power output available from a small surface mount device footprint.
more
---
GenEon's on-site disinfectant generating system awarded coveted EPA Registration Number


GenEon Technologies has been awarded a US Environmental Protection Agency Registration Number for its On-site Generating System.
more
---
ISSA/Interclean Amsterdam 2016 - a resounding success


The 2016 edition of ISSA/Interclean Amsterdam has concluded four busy days marked by high temperatures and many happy people. Visitors came from across the globe to see new technologies and find out what is new and upcoming in the industry.
more
---
The Quirkies - introducing the Cleanzine quirky awards


As the press we're given dozens of USB sticks over an event and these are so much better than the heavy and cumbersome press packs we used to have to lug around in the old days (an innovation in itself).
more
---
Uniwipe expands cleaning range with UK wide launch


Uniwipe, a leading provider of powerful, effective wipes, has overhauled its branding and packaging following the launch of a new cleaning range to the UK market. The updated range capitalises on Uniwipe's proven success in the clinical market, which includes the wipes being used across the NHS.
more
---
Known Cost Cleaning + outstanding results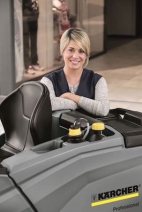 Introducing Just Add Water, the all-inclusive floorcare and maintenance plan from Karcher. Renowned for technical machine innovation, and more recently for its digital management innovations, Karcher's latest process innovation is new territory for the cleaning giant.
more
---
Another carpet care product gains EnviroSeal certification


Fiber ProTector Water Based has joined the growing number of WoolSafe approved products gaining independent green accreditation, and became the first carpet protector to be able to display the EnviroSeal Mark.
more
---
Praesidio: A new standard for touchless hand hygiene in public areas


One of the products that caught our attention in Amsterdam last week was Ophardt Hygiene-Technik's new Praesidio, which is said to provide a new standard for touchless hand hygiene in public areas.
more
---
Congratulations to ISSA/Interclean Amsterdam Innovation Award 2016 winners and finalists!


ISSA/Interclean Amsterdam's Innovation Awards winners have been announced, and taking the crown - out of a total of 110 entries - is Augmented Reality: Suma Revoflow from Diversey Care.
more
---
Award of CE Marking of Taski Intellibots brings hands-free cleaning to 33 European Countries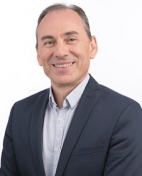 Sealed Air's Diversey Care division has achieved CE Marking1 for its Taski Intellibot Swingobot 1650 machine, bringing hands-free cleaning to 33 European Countries.
more
---
Connected Cleaning: Karcher focuses on digitalisation


Understanding that more transparency ensures greater efficiency in building cleaning, Karcher is focusing increasingly on its digital range for building cleaning under the title of 'Connected Cleaning'. As a first step, two systems will be merged onto one platform, providing greater transparency of workflows and machine use.
more
---
---
---
This Week's News
---
---
---
---
---
---
---
---
---
---
---
---
---
---
---
---
---
---
---
---
---
The Cleanzine Archive Search
We keep an extensive archive of news stories and product information that have featured in past issues of The Cleanzine. If you would like to run a search of the The Cleanzine web site using the search tool below please just go ahead by entering in the name of the person, product or company or any other key words that you are looking for.
---
How to contact us at The Cleanzine:
---
REQUEST THE CLEANZINE HERE
The Cleanzine is broadcast every Thursday. You may receive it FREE each week by clicking the link above.
To prevent this newsletter from getting swept up by overzealous email filters, we suggest that you add [email protected] to your address book.
Hospital Hygiene

Our weekly updated Hospital Hygiene features current developments and product solutions cleaning and hygiene industry manufacturers are coming up with. Read More.
---
Recent UK News
---
---
---
---
---
---
---
---
---
---
---