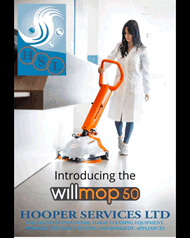 ---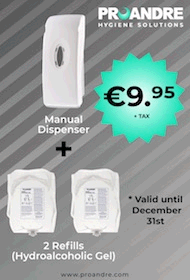 ---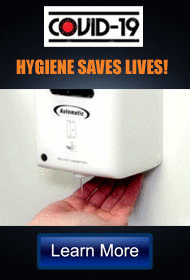 ---
International News
Products
Kimberly-Clark Professional names Ehab Abou-Oaf new president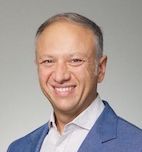 Ehab Abou-Oaf, currently managing director of Kimberly-Clark's Middle East & Africa business, has been named president, Kimberly-Clark Professional, effective 1st January, 2022. He will be responsible for the company's business-to-business operations globally, reporting to Mike Hsu, chairman and chief executive officer.
more
---
Cleaning industry firm gives insight into business recovery from the pandemic


It is well known that cleaning can sometimes be an under-appreciated industry, however when the pandemic hit, this service was even more fundamental to the functioning of all kinds of organisations. Businesses had to implement deep cleaning practices at high speed. Schools, shops and offices all introduced new cleaning measures to prevent the spread of Coronavirus and keep their services running.
more
---
ACI and Trades unveil new factsheet on role of enzymes in detergent products


The American Cleaning Institute - in collaboration with International Association for Soaps, Detergents & Maintenance Products, Association of Manufacturers & Formulators of Enzyme Products, and the Household & Commercial Products Association - developed a factsheet on the role of enzymes in detergent products.
more
---
Form, function and social consciousness: how hand dryers are adapting to the needs of modern consumers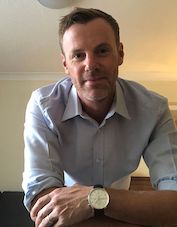 Matt Anderson, founder and director of Velair, writes…
Hand dryers are changing.
To the casual observer, the industry's physical innovations go without saying. The form factor of the hand dryer has seen considerable advances in recent years, with some manufacturers opting – for instance – for 'hands in' designs whereby the user's hands are placed inside a cavity rather than hovering underneath a device.
more
---
Propelair's water-saving toilet launch will help boost Middle East's sustainability drive


Propelair, UK designer and manufacturer of what is claimed to be the world's lowest-water-flush toilet, has entered the Gulf market through a partnership with Dubai-based bathroom and kitchen solutions provider Aquaforce.
more
---
EFCI calls for more flexible approach to EC's minimum wage proposals


The European Cleaning & Facility Services Industry is calling for a more flexible approach to the European Commission's minimum wage proposals, presented in October 2020 and subsequently discussed by the European Parliament and the European Council.
more
---
Jangro ramps up sustainability with new product range


Jangro, the largest network of independent janitorial and cleaning distributors in the UK and Ireland, tells us it was excited to launch a brand new range of cleaning products at The Cleaning Show 2021, helping its customers to make more sustainable purchases and reduce their carbon footprint.
more
---
Truvox International launches new Multiwash Pro

Truvox International is launching a new, redesigned range of its Multiwash scrubber dryers.
"Our Multiwash II has been the benchmark for scrubber dryers for many years, and we are delighted to be launching the new Multiwash Pro range," says Truvox International executive director, Gordon McVean.
more
---
Embracing the Future - Interclean Amsterdam


Interclean returns 10th to 13th May 2022 full of innovations at a face-to-face event that will shape the professional cleaning and hygiene industry for years to come. Following its remarkable success in 2018, Interclean Amsterdam finally returns to the Dutch capital in 2022 for another edition of the world's most advanced cleaning & hygiene show.
more
---
Robert Scott launches new Ecofibre range


Robert Scott has expanded its sustainable cleaning range with the launch of Ecofibre - a new range of products made from recycled materials.
more
---
New partnership to develop waste plastic recycling and circular-fuel production facilities


Fortress Transportation and Infrastructure Investors and UK green-tech company, Clean Planet Energy, have announced the formation of a joint venture partnership to develop Clean Planet Energy USA ecoPlants in key North American markets.
more
---
---
---
---
---
---
---
---
This Week's News
---
---
---
---
---
---
---
---
---
The Cleanzine Archive Search
We keep an extensive archive of news stories and product information that have featured in past issues of The Cleanzine. If you would like to run a search of the The Cleanzine web site using the search tool below please just go ahead by entering in the name of the person, product or company or any other key words that you are looking for.
---
How to contact us at The Cleanzine: