Cleanzine: your weekly cleaning and hygiene industry newsletter 23rd November 2023 Issue no. 1090
Your industry news - first
The original and best - for over 20 years!

We strongly recommend viewing Cleanzine full size in your web browser. Click our masthead above to visit our website version.
---
Form, function and social consciousness: how hand dryers are adapting to the needs of modern consumers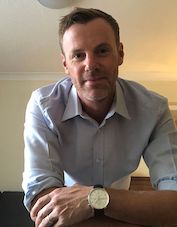 Matt Anderson, founder and director of Velair, writes…
Hand dryers are changing.
To the casual observer, the industry's physical innovations go without saying. The form factor of the hand dryer has seen considerable advances in recent years, with some manufacturers opting – for instance – for 'hands in' designs whereby the user's hands are placed inside a cavity rather than hovering underneath a device.
More broadly, it's not uncommon to see the grey, clunky box of yesterday replaced with something sleeker, shinier, quieter, and smaller. We're certainly not averse to the occasional LED light effect ourselves.
However, changes in form aren't as important as the less visible changes that adapt to the needs of modern consumers.
These needs have been insightfully articulated in recent research from Accenture which has revealed a new class of consumer: those who have re-evaluated their priorities in the pandemic.
According to the report, such 'reimagined consumers' (as Accenture calls them) have a new range of priorities and motivations: ease and convenience; service and personal care; trust and reputation; product origin, and health & safety.
As such, perhaps the more important changes occurring in the world of hand dryers aren't those visible to the naked eye, but those which align function and ethics with the evolving motivations of today's consumers.
Elegant form, elegant function
This principle underpins recent advances in ease of installation.
Though an externally elegant hand dryer is going to be appealing, there needs to be a corresponding kind of elegance in terms of its installation, repair, and replacement, too.
This is a notion reflected in the Accenture report, given that – as mentioned above – ease and convenience are named as one of the five key motivators of today's consumer.
One of the ways the industry is moving to meet this new demand for ease of use is through a streamlined installation process. Historically, this involves costly and time-consuming skilled labour – often while out-of-service machines await their replacements in a state of semi-permanent disuse.
Today, however, we're seeing the introduction of special backplates that allow anyone, skilled or otherwise, to 'slot' compatible 'Plug & Play' dryers in and out with ease, ensuring that replacements, refurbishments, and repairs are achieved smoothly.
This kind of change isn't just convenient – it also taps into a growing consumer desire for accessibility in their electronics. The widely reported 'right to repair' movement shows how consumers are being increasingly put off by devices which are too challenging to fix or install, and any innovations in industries like hand drying which reduce this challenge are going to benefit for their alignment with consumer sentiment.
Of course, consumers are also aware of the e-waste that results from their struggles to repair devices – in the US alone, there is a reported $40 billion worth of e-waste per year, while Green Alliance claims the UK generates the second highest amount of e-waste in the world.
As such, ease of replacement needs to be accompanied by robust refurbishment schemes, ensuring that convenience isn't undermined by a sense of social irresponsibility.
Social responsibility changes
E-waste isn't the only environmental concern which the modern consumer brings to the table. According to Accenture, consumers are now more motivated than ever by trust, reputation, and product origin – signposting a heightened understanding of social responsibility.
Certainly, climate-related catastrophes are now too large in number and regular in frequency to ignore – the World Meteorological Organisation estimates that there's been a five-fold increase in weather disasters over the last 50 years, and this is the backdrop against which consumers will weigh up the eco-friendliness of their devices.
In order to suit this new consumer climate – and because it's the right thing to do – the industry is changing to produce ultra-low carbon motors whose energy consumption can barely be registered: another 'hidden' change made to align today's hand dryers with their users and buyers.
A similar principle is animating approaches to hygiene in the latest dryers: health and safety is, per Accenture, another key motivation for the reimagined consumer.
In fact, a study cited by the CDC found that the pandemic saw an increase in those who washed their hands six times per day from 37 to 78 per cent. Clearly, public perceptions of hygiene aren't going anywhere fast.
Hand dryer manufacturers are playing their part to assuage such concerns – and making a tangible impact on the pandemic – by investing in sanitation technology for their products, including advanced filtration systems and ion-based antimicrobial materials.
These kinds of changes are physically invisible, but – in the eyes of today's post-pandemic consumers – they're a highly conspicuous sign of trustworthiness well-suited to current needs and standards. And by striving to meet those standards, the hand dryer industry can and should continue to ensure that style doesn't supersede substance.
9th December 2021
---