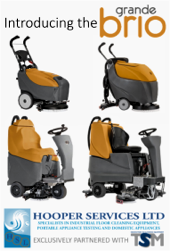 ---

New and updated vacancies are advertised in Cleanzine every week. Check out the latest opportunities by clicking the link above.
Advertise your current vacancy with Cleanzine and we'll give you the best deal in the industry with same day upload so you can fill the position faster.
Contact us for details
---
International News
Products
Firmenich proves malodour control is key to tackling today's sanitation crisis


Marking World Toilet Day, Firmenich - founded in Geneva, Switzerland, in 1895 and now arguably the world's largest privately-owned perfume and taste company - released pioneering research demonstrating that malodour control is key to tackling today's sanitation crisis.
more
---
DEAL Program announces 2019 Award Winners at ISSA Show


Each year, Sustainability Dashboard Tools presents the DEAL Program Awards to distributors throughout North America and Europe that have taken significant steps to reduce consumption and operate more sustainably and efficiently.
more
---
Global steam cleaner market expected to grow considerably over coming years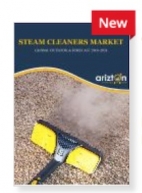 The global steam cleaner market is expected to expand at a compound annual growth rate of approximately 6% during between 2018 and 2024, according to a new report that cites changes in our attitude towards 'green cleaning' as one of the reasons why.
more
---
Hygienalia+Pulire pulls in more visitors and exhibitors than ever before


The 5th edition of Hygienalia+Pulire - the Spanish trade show for the professional cleaning and laundry sectors, attracted 6,264 visitors: almost 20% more than the previous edition.
more
---
Dust extraction specialist launches new range of industrial vacuum cleaners


Dustcontrol UK has officially launched its new and upgraded range of powerful Tromb vacuum cleaners.
more
---
Global window vacuum cleaner market to reach revenues of over $1.4 billion by 2024


According to Arizton's recent research report, 'Window Vacuum Cleaner Market - Global Outlook and Forecast 2019-2024', the market is expected to grow at a Compound Annual Growth Rate of more than 10% during the forecast period.
more
---
Cromwell Polythene launches scented, antimicrobial tiger sack for clinical waste
C


romwell Polythene, an expert in sacks, bags and speciality products for the capture and containment of waste and recyclables is launching a scented and antimicrobial tiger stripe sack. The new product is part of its Sansafe and clinical waste management range.
more
---
Tork launches new cleaning management software for smarter cleaning routines


Tork is entering the software industry by releasing what it believes to be some of the market's most advanced cleaning management software - Digital Cleaning Plans.
more
---
Air-Scent to acquire Sani-Air Associated Products


Professional aircare specialist Air-Scent International, has acquired Sani-Air Associated Products to further its global position in the commercial air freshener market.
more
---
ACI'S Richard Sedlak to retire after 42-plus years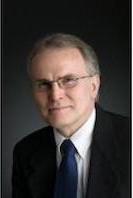 Richard Sedlak, the American Cleaning Institute's executive vice president of technical & international affairs, is retiring from ACI at the end of 2019 after more than 42 years at the Association.
more
---
P-Wave introduces its most plastic-lean, splash-eliminating urinal screen


Air-freshening innovator P-Wave has delivered a new angle on splash prevention and a major step forward in terms of urinal deodorising technology with the launch of its new Slant6 urinal screen.
more
---
Intelligent hand washing solutions for optimal hygiene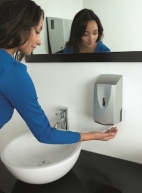 Kennedy's soap dispensers and consumables accommodate every hygiene need, including commercial and industrial, high and low traffic environments. Contemporary and elegant, the dispensers are complemented by environmentally-friendly consumables.
more
---
Christeyns Food Hygiene tackles biofilm detection


Chemicals specialist Christeyns Food Hygiene has launched a biofilm detection product to aid safety and quality in the food supply chain.
According to a report published by the European Food Safety Authority and the European centre for Disease Prevention and Control in December 2018, there were 5,079 foodborne and waterborne outbreaks reported in 2017 - an average of 100 such outbreaks per week, some of which affected several countries.
more
---
MetaShield's Nanoprint advanced coating reduces fingerprints and smudging by 70%


MetaShield has announced the launch of Nanoprint, an anti-fingerprint nanotechnology-based coating which reduces the appearance of fingerprints and smudges by as much as 70% on a variety of products and surfaces, improving their day-to-day appearance and increasing their cleanability while decreasing maintenance time and costs.
more
---
---
---
This Week's News
---
---
---
---
---
---
---
---
---
---
---
---
---
---
---
---
---
---
---
---
---
The Cleanzine Archive Search
We keep an extensive archive of news stories and product information that have featured in past issues of The Cleanzine. If you would like to run a search of the The Cleanzine web site using the search tool below please just go ahead by entering in the name of the person, product or company or any other key words that you are looking for.
---
How to contact us at The Cleanzine: