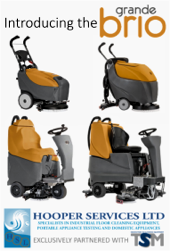 ---

---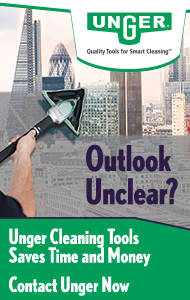 ---
International News
Products
Christeyns Food Hygiene launches unique hygiene verification product


It goes without saying that food manufacturers and processors at all levels need to ensure the protection of the products they make from contamination. To do this, regular monitoring needs to be carried out to check for food spoilage microorganisms and food poisoning pathogens.
Christeyns Food Hygiene, a specialist in food and beverage hygiene, has recently entered a sole distribution partnership for a brand new and unique hygiene verification tool - FreshCheck.
more
---
Still 10 months until Hygienalia+Pulire yet 80% of space already booked


The fifth edition of the Hygienalia+Pulire tradeshow is still 10 months away yet more than 80% of the total exhibition space has been already booked. With a theme of 'Get moving', the event will take place at the Casa de Campo exhibition centre, in Madrid, Spain, from 12th through 14th November 2019.
The big rendezvous for the cleaning, professional hygiene and laundry sector of the Iberian Peninsula, Hygienalia+Pulire is expanding this year with an increased covered exhibition area and more exhibitors than ever.
more
---
AirPHX technology confirmed in reducing HAI and GCBR


Effective on both airborne and surface pathogens, airPHX technology provides continuous infection control for the healthcare industry and is said to offer a cost-effective alternative to existing infection control protocols. Using a proprietary application of atmospheric cold plasma, airPHX is both scalable and affordable, and has been proven effective on 30 common HAI pathogens including bacteria, viruses and protozoa.
The manufacturer has confirmed successful results from deployment of its patented non-thermal plasma technology in two live hospital environments.
more
---
ASTM Standard for cleaning & disinfecting cannabis cultivation facilities, under discussion


Dr Bernie Lorenz, PhD, chief science officer at ProKure Solutions in Phoenix, Arizona, US, is leading the effort as a technical contact for a new ASTM International Standard that may revolutionise cleaning and disinfecting protocols for indoor and greenhouse cannabis cultivation facilities.
more
---
Nilfisk TrackClean simplifies management of cleaning fleet

How do you track performance when you have multiple cleaning machines in different locations? What systems can you put in place to monitor the equipment, optimise performance and minimise cost? Fortunately, technology is available; it is tried, tested and will provide the transparency you need 24/7 to lower the total cost of cleaning and improve profitability.
Here, John Brill, sales director for Nilfisk, tells us how he sees the TrackClean fleet management system working in practice...
more
---
Newly launched pH neutral spray takes the heat out of oven cleaning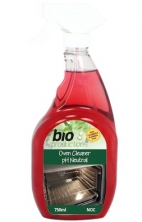 Say goodbye to greasy grills and odorous ovens with the help of Bio Productions' new Neutral Oven Cleaner, which offers a non-corrosive and non-caustic solution to even the most stubborn grime and comes without the usual nasty odours one might expect when using a hard-hitting oven degreaser.
"Oven-cleaning might not be the most glamorous job but it is one of the most crucial," says managing director, Angela Gill. "It is especially important to get it right when it comes to cleaning with chemicals in food preparation areas, and we're confident that our Neutral Oven Cleaner is up to the challenge."
more
---
Ecoray UV technology helps Grande Brio 35 achieve ultra-hygienic finish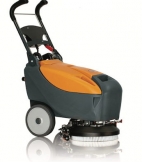 Available in both mains and battery versions, the TSM Grande Brio 35 walk-behind compact scrubber dryer has the option of being fitted with the innovative, autonomous Ecoray system, which uses ultraviolet energy to tackle any microorganisms left behind after cleaning.
more
---
ISS and Vattenfall sign seven-year partnership


ISS and Vattenfall have entered into one of Sweden's and the Nordic countries' largest agreements for facilities management services, a flexible outcome-based partnership designed to deliver on the parties' mutually developed vision and objectives.
more
---
Understanding effective cleaning: methods... measurement... management...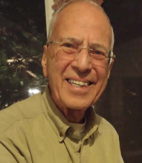 The Cleaning Industry Research Institute tells us that the theme of its 2019 Science Symposium, 'Understanding Effective Cleaning', was adopted as the topic last month at a combined meeting of CIRI executive committee and Science Advisory Council members.
SAC chair, Steven Spivak, Ph.D., is spearheading the selection of the symposium's technical agenda. "This theme reflects CIRI's core competency," he says. "Methods, measurement and management are critical elements required for effective cleaning, including disaster restoration. Those attending the 2019 symposium will gain a new and deeper understanding of these concepts that collectively define effective cleaning and restoration.
more
---
New nanoseptic self-cleaning surfaces address travellers' hygiene issues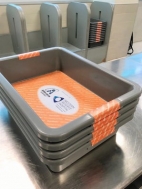 With a flurry of news reports about germs in airports and hotels, travellers are more concerned about cleanliness than ever so it follows that businesses need to become more aware of their responsibilities too.
NanoTouch Materials' new self-cleaning surfaces address these concerns and particularly so its new launch - a self-cleaning film for touch screens that can turn any airport check-in kiosk or in-flight screen into a continuously self-cleaning surface.
more
---
HealthSpace and Visionstate to target audit segment of facilities management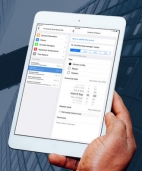 HealthSpace Data Systems and Visionstate have agreed to utilise HealthSpace's current suite of mobile audit applications and extend them for use within the facilities management space.
Visionstate's product suite includes Internet of Things devices that help track cleaning, maintenance and supply utilisation. Its WANDA device is installed in both public and private facilities such as hospitals, airports, shopping centres, arenas and office buildings.
more
---