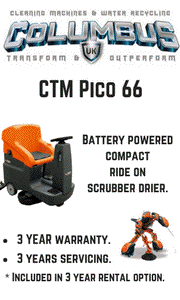 ---

New and updated vacancies are advertised in Cleanzine every week. Check out the latest opportunities by clicking the link above.
Advertise your current vacancy with Cleanzine and we'll give you the best deal in the industry with same day upload so you can fill the position faster.
Contact us for details
---
International News
Products
Start 2018 with five ways to future-proof your business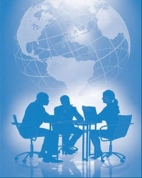 The professional cleaning industry is changing more and evolving faster today than at any other time in its history. And while this is happening, the majority of cleaning contractors are so busy with their day-to-day business operations, they may not see even more changes coming right around the corner.
more
---
UN accreditation for Vision Gelpack's clinical waste range


Vision Gelpack, the UK manufacturer of polyethylene films, liners and sacks, formed following the acquisition of the assets of Gelpack Excelsior by Visionscape Group, has been awarded UN accreditation for its range of healthcare and clinical waste collection products.
more
---
RAS launches SaniGives: 'Buy * Give * Help'


SaniGives is a new holistic initiative launched by the Restroom Association Singapore, aimed at raising public awareness of the need to show kindness to cleaning attendants and recognise the good job that they do. Meaning 'Giving for Sanitation', SaniGives, encourages individuals to be be SaniGivers and:
more
---
Sodexo and Huawei sign global partnership agreement


Sodexo has signed a five-year partnership agreement with Chinese global information & communications technology solutions provider, Huawei, which opens the door to Sodexo providing Huawei with integrated facilities management services on a global scale.
more
---
At Your Service Cleaning Group provides additional layer of protection against germs


At Your Service Cleaning Group has announced its latest effort in helping its clients fight harmful germs that can have severe impacts on businesses and community members.
more
---
Sustainable Cleaning Products Summit highlights key industry concerns


Some of the pressing sustainability issues facing the cleaning products industry, were discussed at the 4th edition of the Sustainable Cleaning Products Summit hosted in Paris last month.
more
---
RPC bpi recycled products wins environmental award


RPC bpi recycled products has won a Green Apple Environment Award 2017 in recognition of its best practices - put in place over a number of years - which have resulted in the company achieving Valpak accreditation for 'Zero Waste to Landfill' across 75% of its sites.
more
---
ISS extends partnership with Hewlett Packard Enterprise


ISS's current integrated facility service contract with Hewlett Packard Enterprise, which started in 2005 was set to expire by the end of 2018, has been extended to the end of October 2021.
more
---
New LB4 Superleggera: the backpack vacuum cleaner which offers so much more...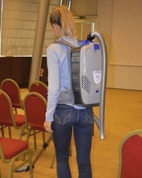 Lightweight and versatile, the new LB4 Superleggera is a backpack, canister vacuum, carpet cleaner and blower - all in one single machine.
Manufacturer Lindhaus tells us: "No other vacuum cleaner includes the backpack (standard), the canister, the carpet cleaner and blower (optional) functions."
more
---
Interclean Amsterdam expands again to add 'On-Premise-Laundry' section


Looking to meet increased demand, interclean Amsterdam has expanded the scope of the show for the second time - demonstrating its position as the world's biggest and most popular event for the professional cleaning industry.
more
---
Diversey to acquire Twister, Swedish manufacturer of diamond cleaning pads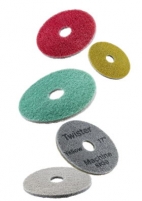 Diversey announced on Tuesday that it has entered into an agreement to acquire Twister Holding AB and its assets for an undisclosed amount from private equity firm Polaris.
more
---
Singaporean cleaning & waste management sectors to be transformed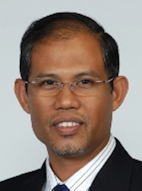 On Monday, Singapore's Minister for the Environment and Water Resources, Masagos Zulkifli, unveiled the strategies and initiatives designed to create a vibrant, sustainable and professional environmental services industry, able to provide the services and solutions required to achieve Zero Waste and a clean environment.
more
---
NSS launches ISSA Innovation Award winning eForce scrubber with joystick control


NSS Enterprises's innovative new ride-on scrubber is joystick controlled. The joystick control allows the operator to work in a very natural position; no steering wheel or standing required.
more
---
---
---
This Week's News
---
---
---
---
---
---
---
---
---
---
---
---
---
---
---
---
---
The Cleanzine Archive Search
We keep an extensive archive of news stories and product information that have featured in past issues of The Cleanzine. If you would like to run a search of the The Cleanzine web site using the search tool below please just go ahead by entering in the name of the person, product or company or any other key words that you are looking for.
---
How to contact us at The Cleanzine: