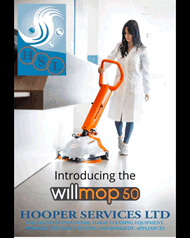 ---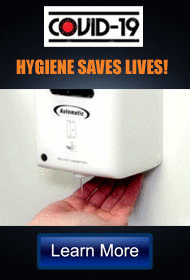 ---

New and updated vacancies are advertised in Cleanzine every week. Check out the latest opportunities by clicking the link above.
Advertise your current vacancy with Cleanzine and we'll give you the best deal in the industry with same day upload so you can fill the position faster.
Contact us for details
---
International News
Products
No-water urinal market expected to grow over next 10 years


According to Kenneth Research, which investigates market trends for several industries, and investment magazine MarketWatch, the worldwide demand for waterless or no-water urinals is expected to grow by more than 10% over the forecast period of 2022 to 2031.
more
---

---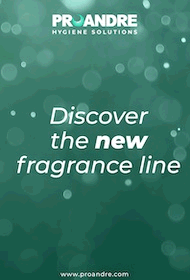 ---
E-foam battery foamer forgoes manual pumping to produce thick and adhesive foam


Put an end to continuous effort and manual pumping with the e-foam from Belgian supplier De Witte. Incorporating a powerful lithium-ion battery, it activates with just one push on the button and facilitates the non-stop production of foam for up to one hour.
more
---
Global Recycling Day: How could recycling benefit your business?


In celebration of Global Recycling Day this coming Friday, 18th March, experts at essential services provider, Direct365, has shared a guide on the benefits of recycling for your business, along with advice on how to achieve green goals.
more
---
Washie Smart Toilet Seat is making it safe to go in public washrooms again


When nature calls, few of us like to make us of public washrooms.
That's starting to change with the Washie Toilet Seat, the cleverly-designed Smart toilet seat with a hands-free sensor that dispenses an alcohol-based cleaning solution to wipe the seat down before and after use.
more
---
Waterless Urinals earn NGBS Green Certification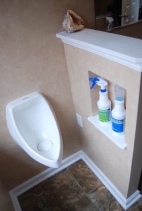 Waterless No-Flush urinals manufactured by Waterless Co, have earned National Green Building Standard Certification (NGBS Green) from Home Innovation Research Labs.
more
---
Waste management companies likely to see high M&A activity in 2022 and beyond


A new report on the global economy lists waste management as one of the top three industries likely to experience high merger & acquisition activity in 2022 and beyond.
more
---
Kleen-Tex commits to a sustainable future with new product development lead


Kleen-Tex, one of the world's leading floor mat manufacturers, has announced a new senior appointment as part of its significant investment into product development, to ensure it provides customers across the globe with sustainable, high performance matting solutions.
more
---
Nominations announced for Interclean's Amsterdam Innovation Award 2022


From cloths made from plastic bottles collected from coasts, beaches, seas and rivers, to eco-friendly cleaning robots or a spray bottle that turns tap water into aqueous ozone, which is a powerful, natural sanitiser.
An independent jury selected the 12 nominees for Interclean's Amsterdam Innovation Award from 78 submissions in four categories.
more
---
Survey reveals five ways Covid changed impressions of public washrooms and facilities

Upon entering the third year of the pandemic, Americans are not only more sensitive to germs in public washrooms, they now hold higher standards for the cleanliness, condition and technology used in these shared spaces, according to the annual Healthy Handwashing Survey from Bradley Corporation conducted in January.
more
---
New anti-static carbon fibre vacuum accessory kit makes overhead cleaning and dust removal easier, safer, and less costly


Goodway Technologies has launched a new anti-static Carbon Fibre Vacuum Accessory Kit.
This lightweight and practical solution delivers a safer, effective, and less labour-intensive way to perform the overhead cleaning of pipes, walls and other surfaces where combustible dust can accumulate.
more
---
Idrobase sanitises Italian Pavilion at Cameroon's Salon Promote


The mission was clear: to guarantee an exhibition environment, free from viruses, for the renewed presence of Italian companies at a trade fair in Cameroon.
more
---
---
---
This Week's News
---
---
---
---
---
---
---
---
---
---
---
---
---
---
---
---
---
---
The Cleanzine Archive Search
We keep an extensive archive of news stories and product information that have featured in past issues of The Cleanzine. If you would like to run a search of the The Cleanzine web site using the search tool below please just go ahead by entering in the name of the person, product or company or any other key words that you are looking for.
---
How to contact us at The Cleanzine: