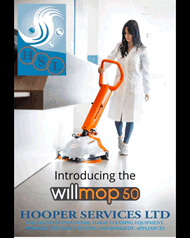 ---
International News
Products
International appointment for Genesis set to cultivate customer network


Genesis Biosciences has welcomed a new appointment, Lawrence Keen, to its growing sales team as the company looks to expand its customer network across the UK and Ireland.
more
---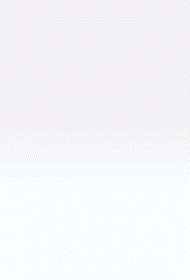 ---
The antimicrobial nature of bioflavonoids…

By Richard Thomas, managing director of Citrox Biosciences
"The pandemic certainly hammered home the benefits of regular handwashing and surface disinfection in controlling microbial proliferation. However, traditional cleaning products often contain toxic chemicals that are damaging to the environment, or that can lead to a range of health problems, including dermatitis, asthma and even cancer.
more
---
After France, Korea and China… Idrobase Spain is born


Idrobase Spain has joined the already operating Idrobase France, Idrobase Korea and Idrobase Ningbo in China, with the birth of Idrobase America and Idrobase Japan pending.
more
---
Shared wheelchairs – a neglected contamination risk?


Did you know that over 65 million people worldwide use wheelchairs every day? And that in addition, another one billion people use wheelchairs temporarily, for instance, due to illness or injury? Or that unfortunately, many wheelchair users develop illnesses and infections?
more
---


Family-owned supplier of detergents and disinfectants, Christeyns Food Hygiene, has joined forces in a tri-partner initiative with Danish food hygiene equipment expert Foamico and hygiene equipment specialist H&M Disinfection, to offer unique turnkey solutions.
more
---
AI-Powered air care: Putting the 'AI' in air freshener solutions


Writes Matt Wonnacott, founder of Ennovamark - a new agency created to help aircare, hygiene and washroom technology brands and businesses develop effective innovations and marketing strategies. Matt's two decades of experience in the industry, enables him to support clients with outstanding and truly innovative ideas - both for branding and products.
more
---
Reflecting on 2023 predictions for distributors and the global supply chain


Earlier this year, Michael Wilson, chief executive officer for AFFLINK, home to 300 independent distributors throughout the US, published his predictions for 2023 - specifically as they apply to distributors and the global supply chain.
more
---
57 varieties... of ISSA's Cleaning Industry Management Standard Certification


ISSA, the worldwide cleaning industry association, announced yesterday that 57 companies have achieved the Cleaning Industry Management Standard (CIMS) Advanced by GBAC certification.
more
---
Berry's PCR bottles support Bio-D's sustainability commitments


Berry Global has created a range of reusable bottles made entirely out of post-consumer recycled (PCR) plastic for UK ethical cleaning company The Bio-D Company.
more
---
Soapbox: How inflation affects the prices of new vs. used machines - or how it doesn't


by Dennis Kottmann, head of marketing at Surplex
"The economic situation and production costs determine the prices for new machines. It's an ideal time to sell your no longer used equipment in times of falling inflation rates.
more
---
New UVpro FMT Air and Surface Treatment boosts hygiene standards across industries


Nuvonic, a global UV technology solutions provider, has launched UVpro FMT (Flange Module Tank) UVC disinfectors for the treatment of air and surfaces in storage tanks. This innovative solution ensures the cleanliness and safety of storage tank environments in various industries, including food and beverage, healthcare, and pharmaceuticals.
more
---
Commercial refrigerator cleaning: tips from an expert


According to a March 2023 Forbes article, those that predicted the demise of restaurants during the pandemic were "myopic (short-sighted) in the extreme". The article concludes that instead of dying, the restaurant industry – in the US, anyway, has bounced back tremendously, with many restaurants busier and doing better now than before Covid-19.
more
---
Spain's exports soar; imports show steady growth in Q1 2023


Figures just released by ASFEL, the National Association of Spanish Cleaning & Hygiene Products Manufacturers, show that the sector's exports have soared over the first quarter of 2023, while imports have shown steady growth.
more
---
---
---
This Week's News
---
---
---
---
---
---
---
---
---
---
---
---
---
The Cleanzine Archive Search
We keep an extensive archive of news stories and product information that have featured in past issues of The Cleanzine. If you would like to run a search of the The Cleanzine web site using the search tool below please just go ahead by entering in the name of the person, product or company or any other key words that you are looking for.
---
How to contact us at The Cleanzine: