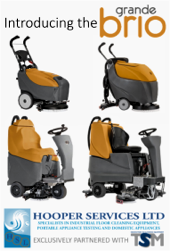 ---

New and updated vacancies are advertised in Cleanzine every week. Check out the latest opportunities by clicking the link above.
Advertise your current vacancy with Cleanzine and we'll give you the best deal in the industry with same day upload so you can fill the position faster.
Contact us for details
---

---
International News
Products
How to use a smartphone to detect Norovirus...


University of Arizona researchers have struck a balance between sensitivity and affordability, with a new method for identifying Norovirus - and you do not have to be a scientist or an engineer to run the device; analysis will be achieved automatically by a smartphone app, so all you have to worry about is loading a sample of water onto the chip.
more
---
Diarrhoea-causing C.diff bacteria adapts to improve spread in hospitals


The gut-infecting bacterium Clostridium difficile is evolving into two separate species with one group highly adapted to spread in hospitals, according to new research published in Nature Genetics. Often found in hospital environments, C.diff forms resistant spores that allow it to remain on surfaces and spread easily between people, making it a significant burden on the healthcare system.
more
---
Easy-peazy, lemon squeezy: A new era of sanitary and sweet-smelling floor cleaning has arrived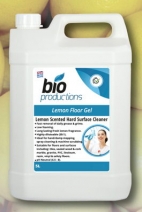 Only scratching the surface with traditional gel cleaners? Put the zest back into your floor cleaning with Bio-Productions' Lemon Floor Gel!
Renowned UK chemicals manufacturer Bio Productions is getting rave reviews about this addition to its portfolio of environmentally-sympathetic alternatives to traditional harsh chemicals.
more
---
CMS Practice Forum 2019 - an overview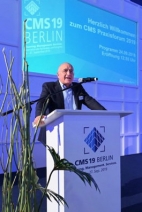 A programme of practically oriented lectures, delivered by cleaning industry professionals and targeting professionals, will be taking place in Hall 6.2 in the Berlin Exhibition Grounds as part of CMS Berlin 2019 (20th - 27th September).
more
---
New head of Canadian sales for Kaivac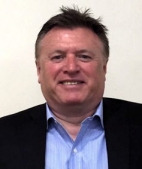 Kaivac, developer of the No-Touch Cleaning System and the OmniFlex Crossover cleaning system, has just hired Drew Bunn to be its Canadian director of sales.
more
---
ISSA's new 2020 board members announced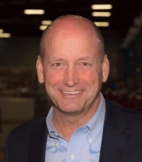 ISSA Board members for 2020 have been announced. The Board will be led by incoming ISSA president Ken Bodie of Kelsan (pictured), and comprises:
* Vice president/president elect: Steve Lewis, Golden Star
* Executive officer: Brendan Cherry, Bobrick Washroom Equipment
* Manufacturer director: Christine Vickers Tucker, Clorox Professional Products
* Distributor director: Ailene Grego, Southeast Link
* Director Canada: Amir Karim, Polykar
more
---
China's waste ban creates growth opportunities for circular economy in developed countries


Following China's ban on solid waste, including plastics, hardware, ships, scraps of stainless steel, titanium and wood, countries are considering localised circular economy for domestic waste recycling needs, reports Frost & Sullivan, which says that the plastic recycling market is especially likely to experience high growth due to investments in new technologies, driving the $37.60 billion market towards $39.89 billion in 2019.
more
---
UV-Clean unit demonstrated its ability to eliminate 99.99% of C. diff and MRSA


Proximity Systems has released the results from recent NSF International testing that demonstrates the efficacy of the company's UV light disinfection unit, UV-Clean.
Emitting low-intensity ultraviolet C light, UV-Clean eliminates 99.99% of Methicillin-resistant Staphylococcus aureus (MRSA) and Clostridioides difficile (C. diff) endospores from keyboards.
more
---
Bog Standards: survey reveals importance of washroom design in hospitality sector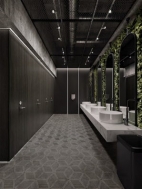 Washrooms leave a lasting impression, reveals a new survey and report on the UK public's attitudes towards washrooms in hospitality establishments.
Formica Group commissioned the report to better understand what makes a bathroom good or bad, asking 2,000 respondents for their most common toilet bugbears and their best and worst experiences. The report also includes top tips for designing the perfect washroom.
more
---
Sustainable Cleaning Products Summit: key lessons


The North American edition of the Sustainable Cleaning Products Summit took place in New York in July. Senior executives discussed pressing sustainability issues facing the detergents & homecare industry. Some of the key points made were...
more
---
International Safety Awards 2020 are launched; new categories added

For the 2020 edition of the International Safety Awards, the British Safety Council has launched new categories of Awards to celebrate the achievements of individuals and organisations that campaign to transform health, safety and wellbeing.
more
---
Visible light disinfection technology can be used within general lighting systems


Lighting innovation specialist, Hubbell Lighting, has commercially launched a series of visible light disinfection SpectraClean luminaires.
Based around developments in the disciplines of lighting science and microbiology, they combine white and narrowband 405 nanometer (nm) visible light to meet ambient and task lighting requirements, while providing a continuous, unobtrusive disinfection option for commercial applications.
more
---
Ultimate washroom style in three easy steps


Dudley Industries has launched a new modular 'Behind the Mirror' hand hygiene solution to its global washroom offering. Modulo is a new cabinet system that provides a flexible and easy-to-install solution for stylish washrooms.
more
---