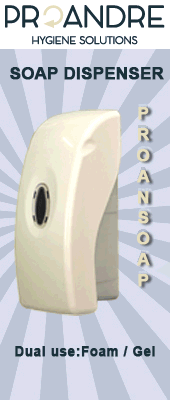 ---

New and updated vacancies are advertised in Cleanzine every week. Check out the latest opportunities by clicking the link above.
Advertise your current vacancy with Cleanzine and we'll give you the best deal in the industry with same day upload so you can fill the position faster.
Contact us for details
---
International News
Products
CMA launches inquiry into purchase of Zenith Hygiene Group by Bain Capital


The Competition & Markets Authority launched an inquiry yesterday, into the acquisition of Zenith Hygiene Group by Bain Capital, through Bain Capital's investment in Diversey.
more
---
---
Christeyns takes over the Spanish Betelgeux


Christeyns has expanded its activities in Spain and Portugal with the acquisition of Betelgeux, Spanish producer of hygiene products for the food, cosmetic and pharmaceutical industry.
Christeyns has built up a strong reputation as specialist in cleaning and disinfection products in the European food industry. With the acquisition of Betelgeux, Christeyns fortifies its position in this market and takes a step forward in the geographical expansion towards Latin-America.
more
---
Why 9,854,955 B2 has a certain ring to it for Kaivac
On 2nd January, 2018, Kaivac welcomed the new year with a notice from the US Patent Office. Kaivac's OmniFlex Crossover Cleaning System has been awarded a new patent - number 9,854,955 B2 to be precise. The patent applies to almost all OmniFlex systems including the Dispense-and-Vac, AutoVac, SUV, or hybrid combination of these systems.
more
---
Clean Harbors to acquire Veolia North America's Industrial Cleaning Services Division


Clean Harbors and Veolia Environmental Services North America, a subsidiary of Veolia North America, announced on Tuesday the signing of a definitive agreement whereby Clean Harbors will acquire Veolia North America's US Industrial Cleaning Services Division for $120 million in an all-cash transaction.
more
---
Sky's the limit for health & safety inspection as Bureau Veritas and Sky-Futures join forces


Against the backdrop of an increased focus on health & safety in all commercial disciplines, Bureau Veritas and Sky-Futures have joined forces in a pioneering new partnership designed to take inspection strategy to, quite literally, a whole new level, throughout the UK and continental Europe.
more
---
Be in control of your washroom with new Scott Control range


Kimberly-Clark Professional has launched the new Scott Control Toilet Tissue system to complete its Scott Control washroom solution. Now available as a full range of products, the new system provides facilities managers with the highest standards of hygiene without compromising on efficiency - delivering an uncompromised clean, every single time.
more
---
Keep it clean... keep it green... keep it Knol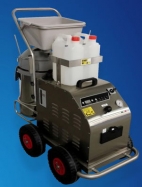 Vapour steam cleaning has long been accepted as offering an economical and environmentally friendly process to effectively clean and sanitise a number of different surfaces and equipment. Knol vapour steam cleaning machines are.
Knol provides a vast range of steam cleaning machines for industrial, professional and commercial use that can be used in many industries including; food and beverage, transport, pharmaceutical, manufacturing, health and more.
more
---
Easy-on offers durable wall protection solution


Easy-on is a clear protective coating for any surface, commonly used to defend walls from graffiti, scuffing and damage. One coat lasts for 20 years and can be effortlessly cleaned thousands of times without the need for reapplication.
Schools, housing associations and facilities management companies use Easy-on to extend redecoration intervals and maintain a clean building environment. Walls safeguarded with easy-on are guaranteed to impress and save £££'s.
more
---
Start 2018 with five ways to future-proof your business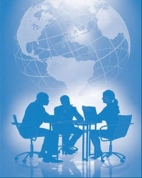 The professional cleaning industry is changing more and evolving faster today than at any other time in its history. And while this is happening, the majority of cleaning contractors are so busy with their day-to-day business operations, they may not see even more changes coming right around the corner.
more
---
UN accreditation for Vision Gelpack's clinical waste range


Vision Gelpack, the UK manufacturer of polyethylene films, liners and sacks, formed following the acquisition of the assets of Gelpack Excelsior by Visionscape Group, has been awarded UN accreditation for its range of healthcare and clinical waste collection products.
more
---
RAS launches SaniGives: 'Buy * Give * Help'


SaniGives is a new holistic initiative launched by the Restroom Association Singapore, aimed at raising public awareness of the need to show kindness to cleaning attendants and recognise the good job that they do. Meaning 'Giving for Sanitation', SaniGives, encourages individuals to be be SaniGivers and:
more
---
Sodexo and Huawei sign global partnership agreement


Sodexo has signed a five-year partnership agreement with Chinese global information & communications technology solutions provider, Huawei, which opens the door to Sodexo providing Huawei with integrated facilities management services on a global scale.
more
---
At Your Service Cleaning Group provides additional layer of protection against germs


At Your Service Cleaning Group has announced its latest effort in helping its clients fight harmful germs that can have severe impacts on businesses and community members.
more
---