Cleanzine: your weekly cleaning and hygiene industry newsletter 5th December 2019 Issue no. 897
Your industry news - first Number 1 for Recruitment

We strongly recommend viewing Cleanzine full size in your web browser. Click our masthead above to visit our website version.
---
Soapbox: Sanitation Canada... What would happen if it came here?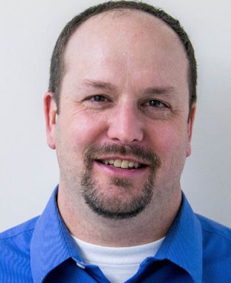 Marc Ferguson, international business development manager for Kaivac, developer of the No-Touch and OmniFlex Cleaning Systems, which are sold in Canada, writes about the global spread of epidemics
In February 2003, a doctor who had been treating people with atypical pneumonia cases in China flew to Hong Kong to attend his daughter's wedding. He was staying in a local hotel when he began to develop symptoms similar to those of the patients he had been treating. In less than 24 hours, this illness, which would soon be known as severe acute respiratory syndrome, or SARS, would spread to approximately a dozen other hotel guests, including a 78-year-old woman from Canada.
The Canadian woman returned home to Toronto on 23rd February and within days started developing symptoms similar to those of the doctor. She died on 5th March, 2003 from the illness. From here, the SARS epidemic in Canada spread in two distinct outbreaks, one in April and then another in July 2003. According to the Canadian Environmental Health Atlas: "In total, 44 people in Canada died from SARS, approximately 400 became ill, and 25,000 Toronto residents were placed in quarantine."
While the SARS epidemic was actually very short lived, in total the World Health Organisation says more than 8,000 people worldwide became sick with SARS and at least 774 died of the illness. Further, SARS had a devastating economic impact on Toronto. Tourism there sustained a $350 million loss, and retail sales declined by $380 million compared with usual seasonal business.
SARS was probably the last worldwide public health emergency before Ebola. And now with a case of Ebola reported in Spain and one of the three Ebola sufferers in the US having lost his life yesterday, the concern many in public health and in the professional cleaning industry have is, what would happen if Ebola came to Canada? We saw how quickly and relatively easily SARS spread. This tells us that we cannot view the Ebola epidemic as something that is 'happening over there', referring to Africa, especially now that it has made its way to North American shores and Continental Europe.
Addressing concerns about Ebola, Canadian Prime Minister Stephen Harper admitted that Canadian health officials are concerned about the spread of the disease in Canada but, at least as of August 2014, believe the risk to be low. However, Dr. Jay Keystone of Toronto General Hospital is very concerned about Ebola making its way into Canada, if for no other reason than it is, as he calls it, the worst outbreak the world has ever seen. "It's crossing borders because it is centered in cities instead of villages [in Africa]. In villages, everybody leaves and soon it is over. In cities, it moves across borders [because] people are hiding their cases."
While Prime Minister Harper maintains that "the risk is low" in Canada, the reality is that countries around the world, including Canada, are ramping up their efforts to stop the spread of the disease. At this time, most of these precautions are occurring at what are called 'border entry points', specifically airports. Canada has the Quarantine Act, a law that requires all travellers - including air travellers, to report any illness upon entering the country and requires airport authorities to identify any passengers they suspect of being sick.
While this plan of action is far from infallible-and is very dependent on personal, subjective observation-it has proven effective in some cases. And now that Canadian border entry point authorities are being briefed on the signs and seriousness of Ebola, it is hoped that it will prove even more effective in the future.
Further, it is widely believed that the 2003 SARS outbreak was a wake-up call for Canadian hospital and health authorities. Infection-control systems that were not available a decade ago are now in place to help stop the spread of infection. And it is widely believed that Canadian medical facilities have some of the most sophisticated infection-control systems in the world.
Just as did the healthcare sector in Canada, the professional cleaning industry in North America learned quite a bit from the SARS outbreak. For instance, many high-touch areas that were rarely cleaned in hotels and office buildings - everything from elevator push buttons to door handles - became part of every cleaning routine. However, the most important thing learned was how infections can spread and how the professional cleaning industry is the first - and one of the most vital - lines of defence against the spread of disease.
The first step in preparing the professional cleaning industry for any potential outbreak of Ebola in this country is very simply to understand it. Understanding helps eliminate fears and misconceptions. For instance, there is a belief among many that just touching someone with Ebola can spread the disease. This is not true; however, if you have a cut on your skin or the infected person sneezes or coughs in your presence, then there is reason for concern-and it is a big concern. Often one of the first symptoms of Ebola is what is referred to as a 'hacking cough', which spreads the infection to other people and to all kinds of surfaces.
This leads us to the second way we can prepare for an Ebola outbreak or similar public health scare, and that is to try to avoid contact with surfaces when cleaning-whether directly or indirectly. Because this is serious stuff we're talking about here, let's use the following descriptive scenario as an example.
Suppose a member of your cleaning crew was cleaning a toilet used by someone infected with Ebola, and let's suppose Ebola germs and bacteria were present on the rim of the toilet or in the bowl water. By cleaning the toilet using traditional methods-cloths and spray bottles-there is the possibility that minuscule droplets of these germs and bacteria will come into contact with the cleaning worker's eyes or be inhaled, finding their way onto mucus membranes. The risk is high and very serious.
To avoid this risk, possibly the best option for cleaning, especially for cleaning washrooms, is to transfer to what ISSA, the worldwide cleaning association, refers to as spray-and-vac or no-touch cleaning systems. While gloves and goggles are recommended with this method-as in all cleaning-the cleaning process allows the user to keep a safe distance away from contaminated or potentially contaminated counters, floors, and fixtures. This distance serves as a barrier, protecting the health of the cleaning worker.
While somewhat less comprehensive but still effective, another option is to avoid cleaning floors using traditional methods. Suppose once again that the Ebola virus is on a hard surface floor. Unless a disinfectant cleaner designed to kill the Ebola virus is being used, there is a good chance that the mop will actually spread the virus to other areas of the floor, increasing the chances of it being passed on to the cleaning worker or building users. A simple way to avoid this is by using a trolley bucket to dispense fresh cleaning solution directly onto the floor. The solution can be brushed into the floor and then vacuumed up, either by using a wet/vac or a vac system designed specifically to work with some trolley buckets. This process is safer for the cleaning worker and invariably faster.
Very often when a public health scare develops in a faraway part of the world, not only is there a belief that it is just 'happening over there', but also few protections are implemented should it spread 'over here'. The Canadian healthcare sector is not taking this approach with Ebola, and neither should the professional cleaning industry. Preparedness now is key to minimising the spread of this disease, here as well as around the globe.
9th October 2014
---