Cleanzine: your weekly cleaning and hygiene industry newsletter 30th June 2022 Issue no. 1023
Your industry news - first Number 1 for Recruitment

We strongly recommend viewing Cleanzine full size in your web browser. Click our masthead above to visit our website version.
---
Little and often...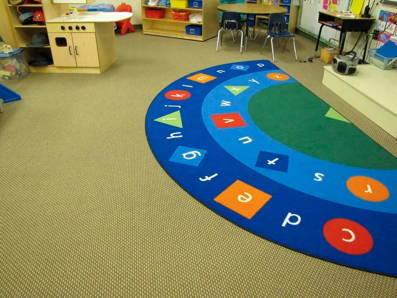 It's no secret that regular floor maintenance saves contractors from the time-consuming deep cleans, while also saving your carpets too. But is this a solution that is sat right in front of many, but completely overlooked?
This case study as Mike Egerton, MD of Host Von Schrader UK, explains may be an eye opener - after all, every little helps.
'Little and often'... that popular saying sounds simple enough, but it's not always the first method of choice when it comes to carpet cleaning. A deep carpet clean is no easy task to complete - floor space is almost always full, with many obstacles to remove and navigate and then the drying time can leave rooms out of bounds for days at a time, as a damp carpet will easily attract even more dirt if not left to dry properly.
A lot of facilities managers have carried on with this method, because, for most, it's believed to be the only option. But that couldn't be further from the truth.
Take a busy place, with high footfall and well-used rooms and corridors - like a school, for example. A lot of the intensive carpet cleaning in schools is done during the Summer break, where the corridors are free from students and staff and the chairs have been stacked on tables. Even with promises of a quiet area within which to work there will be problems with traditional carpet cleaning methods...
Like there was for The Lee's Summit School District, in Missouri, US.
With almost 17,600 young people attending 18 elementary schools, three middle schools and three high schools, as well as a technology academy, early childhood centre, special education facility, alternative high school, swim/dive facility and a handful of administrative support buildings, Lee's Summit sees its fair share of footfall.
But, like many school districts worldwide, those responsible for Lee's Summit wanted to ensure that they had the best possible standards for the lowest possible cost. They put in force a lot of methods to keep the district facilities in great shape and lasting longer, and one of those methods was the implementation of the Host System across the entire district.
So, why?
Carpet is the flooring material preferred by teachers and pupils as it is safe and warm - but, it is deemed to be difficult to look after. Wet cleaning will simply wet the general dust and soil and further embed it into a carpet, and if care isn't taken to let these carpets dry properly, the residual moisture will cling onto any new soil or dirt that is carried in.
But closing off large areas or rooms isn't always ideal and, even though school holidays mean that schools are quieter, it's a long gap to leave between cleaning and dirt can build-up and become further embedded and harder to remove.
But it wasn't just the wet carpets, downtime or disruption that steered Lee's Summit towards the Host system, it was also the mould. Several hundred square feet of carpet and a number of books in the library were lost due to the malfunction of a HVAC system, which was ultimately caused by humidity. The district was determined not to repeat this and so the decision was made to limit the moisture in the buildings.
Carpets, when properly maintained with a scheduled programme of cleaning via the Host System, are often easier to maintain than other hard flooring options. The Host System extends the life and appearance of carpet by ensuring that all dry soil embedded deep in the carpet pile is removed.
By using the Host System in a 'little but often' manner and not just leaving it until it becomes noticeably dirty, the cleaning of carpets becomes a easily managed part of the schools overall cleaning programme and negates the need for expensive replacement and 'blitz panic' cleaning!
The Host System means that school caretakers need not now dread carpeted flooring. They can fit the cleaning of it into their daily/weekly regime, the Host machines are light and easy to use by all cleaners - big or small, young or old - and of course the carpet is ready for use immediately after cleaning - so no downtime loss incurred and no disruption to busy school activities.
The Host System uses the method of dry extraction. Dry extraction isn't always the favoured carpet cleaning method, as many cleaners don't find it to be particularly effective. But the Host System isn't dry extraction as we know it.
The Host System is made up of the special Host Sponges, Host Spot Treatment and the Liberator eVAC is a cleaning system that carries the liquid ingredients to the carpet fibres in a controlled way. The soft, organic, natural Host Sponges contain all the necessary liquid to dissolve and absorb both water-based and oil-based dirt. It's moistened with water and a blend of environmentally friendly ingredients. And because the system is a low moisture cleaning system, when you're finished cleaning, the carpet is dry and ready to use immediately.
The sponges are a soft, natural product that are environmentally responsible and work in much the same way as an ordinary kitchen sponge. Just like you would use a sponge to wipe up a spill, or to wash and absorb dirt from a surface, Host is used to wash and absorb dirt from your carpet fibres. As with using a kitchen sponge, you want to limit the amount of water you use while cleaning. Think of the carpet pile as a vertical surface, like a wall. If you use too much liquid, it will run down the yarn toward the carpet backing, just as too much liquid runs down a wall. If you allow this dissolved dirt to run down the backing, it can be more difficult to remove and can wick back.
Chemical and mechanical action is required to break the oil bond and pull the dirt away from the carpet fibres. Then this loosened dirt must be removed. Host is formulated to dissolve both types of dirt and then to absorb it. Host cleaning doesn't leave a sticky residue to cause rapid re-soiling. The Liberator eVAC combines an agitator and a vacuum in one, so only one easy-to-use machine is needed.
Host recommend following these steps:
* Vacuum the area first - this removes any dry soil, dust or dirt, which you don't want to add moisture to, as this causes the dirt to spread and embed even further.
* Apply the Host sponges. Brush with the Liberator eVAC - alternating direction to ensure that the carpet is properly agitated.
* Vacuum the area to remove the sponges and residual dirt.
A trace of the sponges may remain in the carpet after vacuuming but it is not abrasive or harmful. This trace amount of sponges will be removed with subsequent vacuum sessions.
If such a large school district can stay faithful to one system and see brilliant results, it's certainly worth testing for yourself, particularly if you work in or manage busy facilities such as schools or leisure establishments.
Regardless of this current financial climate, implementing great innovation that is both efficient and saves money should be the focus of any facilities manager or cleaning contractor. The focus should ultimately be on the maintenance, rather than the replacement of floorcoverings. And working little and often makes sure that you see the benefit of every square metre underfoot.
T: 0151 347 1900
E: [email protected]
W: www.hostvonschrader.co.uk
18th September 2014
---