Cleanzine: your weekly cleaning and hygiene industry newsletter 21st January 2021 Issue no. 952
Your industry news - first Number 1 for Recruitment

We strongly recommend viewing Cleanzine full size in your web browser. Click our masthead above to visit our website version.
---
New sanitisation products claim to Kill H5N1 Super Virus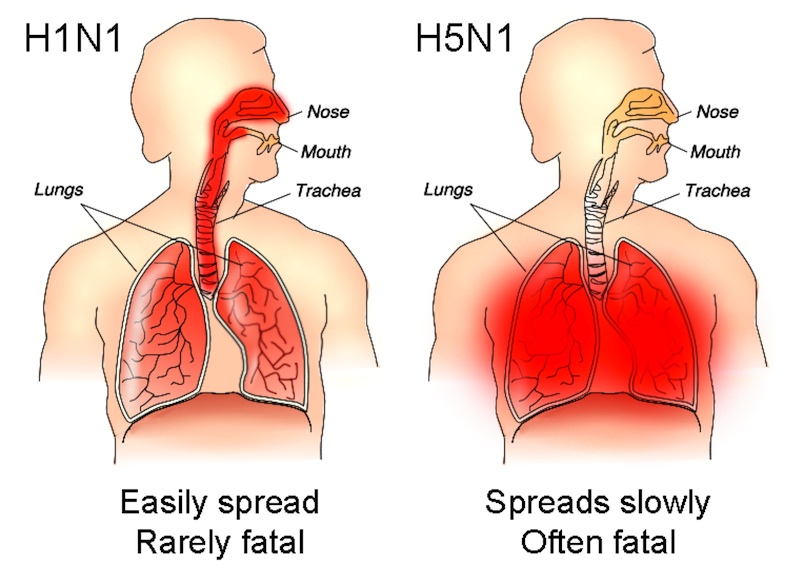 H5N1 Avian Bird Flu is a type of influenza virus that is hosted by birds, but strains of avian influenza virus have already affected pigs, horses, seals, whales and humans.
Avian Influenza can survive for considerable lengths of time outside of the host and birds are infected through contact with other birds, vehicles and equipment and personnel travelling between farms, markets and abattoirs.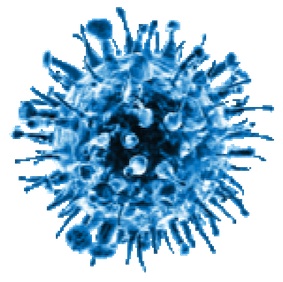 Precautionary requirements include cleaning and disinfection of premises and the establishment of a biosecurity barrier to help prevent the spread of disease is essential. This includes the disinfecting of all surfaces but also it is essential to prevent the spread by using a suitable hand gel and soap. Unfortunately, some alcohol based gels have shown that they do not necessarily kill the virus.
Few people realize that H5N1 Bird Flu is more deadly to humans than the much-publicized H1N1 Swine Flu, which kills few people. Recently a group of influenza experts asked for the research into the virus be extended as deaths continue to rise.
There are increasing numbers of human fatalities worldwide from exposure to Avian Influenza. Many authorities consider it is only a matter of time before bird flu will change (mutate) into a form that is even more highly infectious for humans and that spreads easily from person to person. If this happens, a pandemic flu outbreak would occur. There are already strains of the Avian Influenza such as H5N2 and H5N3 and concerns over mutations of the virus.
Across the world H5N1 remains deadly to the food industry with tens of thousands of chickens being culled. This has now become almost a daily news headline on Google where complete poultry farms are decimated including the all-important egg-production.
The map below shows where deaths of birds and humans have occurred.
What can be done?
A leading UK based company in disease and infection control has announced its new range, Genie Miracle, which is a range of high performance disinfectants and sanitisers which are said to be the most advanced of their type in the in the world. This impressive range of products of surface disinfectants, hand gels, soaps and wipes is designed to be effective in any environment including the domestic, commercial, medical, healthcare, professional, commercial cleaning, infection, disease control and transport sectors.
Genie Miracle is a safe, non-alcohol product range whose efficacy kills up to 99.99% of bacteria, viruses and spores. It can be used in almost any application and in any environment being safe to use around humans and animals alike.
Genie Miracle disinfectants contain EnviroCair as their active ingredient, which has been proved to destroy the Avian Influenza H5N1 virus and other influenza viruses including H1N1. These products kill the N5N1 and other flu based viruses quickly and safely and they offer an efficacy in preventing re-infection in both the human and animal sectors.
"It's time to stop talking about the dangers of what's coming and start working on a solution to prevent the spread," says Colin Mister, Head of Technical and Product Development at Hygiene Worldwide.
"We can talk about and discuss this issue forever, however we believe we should now be working to ensure that products that can kill viruses such as H5N1 and which then continue to prevent re-infection - such Genie Miracle - are now being used to help prevent and reduce the risk of these deadly viruses from spreading even further.
"There are many products on the market today which claim to kill viruses - however very few actually do, especially using ingredients that are safe to humans as well as animals. The requirement is to kill these viruses quickly and permanently - Genie Miracle does just that."
Unlike almost any other disinfectant on the market, once applied, Genie Miracle Disinfectant keeps killing germs and viruses for up to 14 days after application, in addition to easily destroying Avian Flu H5N1.
The Genie Miracle range which contains the efficacy and ingredients of the acclaimed EnviroCair also:
• Kills up to 99.99% of viruses, bacteria, spores, fungi, yeast & mould
• Can kill bacteria and C.diff spores in less than one minute
• Is alcohol-free - suitable for all faiths and ages
• Offers up to 14 days' protection on any surface
• Achieves higher efficacy than many commonly used disinfectants
• Uses lower and safe levels of active ingredient
T: 0844 482 1974
8th March 2012
---