Cleanzine: your weekly cleaning and hygiene industry newsletter 7th December 2023 Issue no. 1092
Your industry news - first
The original and best - for over 20 years!

We strongly recommend viewing Cleanzine full size in your web browser. Click our masthead above to visit our website version.
---
Celebrating 45 years of keeping us safe: The AHCP (formerly ADM)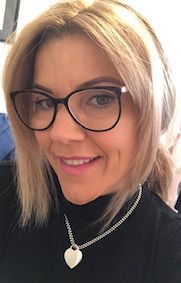 The Association of Healthcare Cleaning Professionals, (formerly the Association of Domestic Management) celebrated its 45th anniversary in 2020 and with it, the satisfaction that it has helped develop standards and protocols used by the NHS and the UK Department of health, aimed at delivering cleaner, safer healthcare environments.
From August 1975, managers of cleaning and allied services within the public sector - and especially within the National Health Service, had their networking needs met by the Association of Domestic Management. The ADM grew successfully over the years to become the mouthpiece and representative body for healthcare cleaning managers throughout the UK.
In 2006, the ADM's Council of Management reflected on the many changes that had taken place in healthcare cleaning during the Association's history, how best to meet the needs of members and how best to ensure the Association maintained its relevance in the future. As a result of this, a number of changes and developments were agreed.
Among these was the decision to change the name of the ADM to the Association of Healthcare Cleaning Professionals as it was felt that this reflected more accurately the mission, scope and membership of the Association, both then and in the future. The new name was launched at the Association's National Conference in 2007.
It's not just the name that has changed, either. We spoke with two long-term Association members to glean a better insight into how much the role of the healthcare cleaning professional has changed over the years and how being part of such an important group has impacted on their working lives.
Long-serving AHCP member and one who has held various positions within the Association, is Donna Jones, head of facilities at Nottingham's Queens Medical Centre, which employs around 6,000 people. It was the first purpose-built hospital in the UK - and until 2012, the largest, too. Donna says she has witnessed a significant change in the role of healthcare cleaning over the years. "It was very much a standalone service and not connected with either nursing or IPC colleagues," she confides. "Over my time as a head of service I have adapted and have seen the huge benefits of working closely with clinical colleagues, to improve relationships but also to better support the whole patient safety agenda.
"Having those relationships where everyone understands each other's role has a mutual benefit to all. For example, over my time I have worked in an organisation where patient equipment cleaning became the responsibility of cleaning services on a daily basis, with the in-between use remaining with the nursing teams. This releasing time to care, was as a result of joint collaboration, which I believe would not have happened in my early days.
"The industry has had greater exposure more recently with the Covid-19 pandemic. Trusts' cleaning services, whether in–house or contracted-out, have risen to the challenge of providing as much support to their nursing teams as they possibly can.
"I can honestly say I could not be more proud of my team at Nottingham University Hospitals NHS Trust for the way they have adapted and gone above and beyond throughout the very difficult and challenging 12 months we have had.
"Cleaning staff have been seen in more positive light and recognised for their valuable contribution. Cleaning is now seen as an important element of reducing the spread of the virus. My hope for the future is that as an industry we can build on this and develop our services to be fully integrated with the clinical ops teams and the flow of patients around the organisation. This pandemic has given cleaning services a platform which it now needs to maintain – and that will be the challenge to us all not to go back to "just" cleaning, but to look for new and innovative ways of delivering excellent cleaning standards."
As far as the AHCP is concerned, Donna says it has certainly evolved over the past 20 years.
"It changed its name to reflect the important role we play in being a professional service, so for me the change in name set the tone of what we were about," she explains.
"The branch structure changed when I merged Trent and Yorkshire branches together with a number of fellow colleagues who also saw the benefit. We became a very strong branch and shared an incredible amount of knowledge and provided support to the whole group which is still going strong today. The National Conference became more professionally presented and I sat a number of times as part of the organising committee."
Donna says that on a personal level, being involved with the AHCP at a national level - presenting at some conferences; helping to organise others as well as being Chair of a branch, has allowed her to grow as a person and be confident in representing the Association and to be a voice for healthcare cleaning professionals.
"I have met some amazing people, both NHS and those suppliers and contractors who support us in the important work we do," she says. "Together we are a stronger voice so we must support the leaders of the future through the AHCP, so they, too, can benefit from the history that it has and the support, guidance and opportunities it can provide.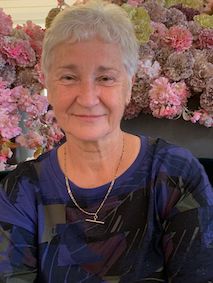 Retired member Janet Plows spent more than 40 years working in the NHS and over that time adapted to numerous changes to job titles and functions, all of which brought growth and added responsibilities.
Janet recalls the time that competitive tendering was introduced in the 80's in an attempt to reduce domestic budgets. "Unfortunately, this was not always successful and cleaning standards did suffer in some areas and a number of staffing posts were lost," she says.
"Financial constraints made it difficult to ensure standards were met. However, eventually the focus changed with the advent of The National Standards & National Specification for Cleanliness.
"Regulatory bodies such as the Care Quality Commission and initiatives such as PEAT (Patient Environment Assessment Team) and PLACE (Patient-Led Assessments of the Care Environment) inspections, together with the introduction of a requirement for performance monitoring, enabled Trusts to drive standards up again.
"Deep cleaning of hospital wards was one such initiative started in 2007/8 and staffing increases and new equipment enabled Trusts to increase standards to more than acceptable levels.
"Over time, domestic managers and those doing similar work under different job titles have become total facilities managers and are responsible for additional provision of services, staffing and resources. Departments such as cleaning and domestic services, catering and food services, laundry and linen services, ambulance, transport and portering, estates and facilities management, hotel and support services and communications services, are grouped together, the expectation being that a more seamless service is provided."
Janet says that the emphasis now appears to be on improved standards and this is supported by the changes in cleaning technology such as microfibre, HPV (Hydrogen Peroxide Vapour) and UV systems (Ultra Violet) which have facilitated improved infection prevention standards.
Recalling the time she first joined the Association over 20 years ago, when it was still the 'ADM', Janet says that membership was limited to healthcare employees. Now there is what she describes as a more cohesive approach to providing healthcare services, with suppliers and external service providers being recognised, valued and welcomed into the Association. "This closer working relationship and shared learning is of great benefit to everyone," she enthuses.
Indeed, Members are drawn from many different departments and areas with a direct role or supporting involvement in the delivery of cleaning services. These include:
* NHS and private hospitals and clinics* Primary care sector surgeries and clinics
* Care and nursing homes
* Central and local government organisations
* Education and training establishments
* Cleaning contractors
* Independent facilities management services providers
Janet says that another benefit of Association membership is the National Helpdesk & Members Support Forum, which allows real-time networking and provides practically instant guidance or support when needed, as well as a wealth of information in stored archives. The Association is heavily involved in various national initiatives such as the Healthcare Cleaning Apprenticeship and this year it held a very successful Webinar for members in place of the National Development Forum, which unfortunately had to be cancelled due to the Covid-19 restrictions.
"Being a member of the AHCP gave me a sense of pride and belonging," concludes Janet. "It enabled me access to vast amounts of support and information, and being able to network with colleagues across the UK was hugely beneficial."
As well as the Association's interactive website, which includes a members' support forum and an extensive catalogue of policies, procedures and up-to-date guidelines available at a touch of a button, members also have access to a monthly magazine, an extensive programme of professional education, training and development, a detailed knowledge database and a free members' helpdesk.
With about 500 individual members and 40 corporate sponsors, the AHCP is the largest and most influential professional association for healthcare cleaning in the UK and Ireland - and it's still growing.
21st January 2021
---