Cleanzine: your weekly cleaning and hygiene industry newsletter 23rd March 2023 Issue no. 1057
Your industry news - first
The original and best - for over 20 years!

We strongly recommend viewing Cleanzine full size in your web browser. Click our masthead above to visit our website version.
---
How to clean windows of historic or listed buildings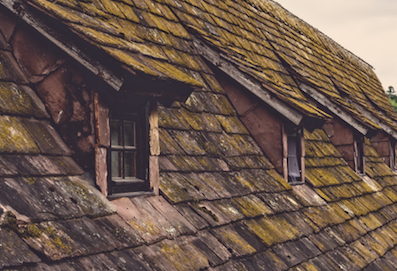 In this article, Barry Crackett, from brushware specialist Brushtec, takes a closer look at what you need to consider when undertaking the cleaning of historic glass or windows in listed buildings.
If the building that you're responsible for is a listed building or of historic importance, then you're probably already aware that maintenance requires an extra level of care than you might afford a more modern structure. A particularly sensitive area for older buildings is the windows, where historic glass and aged frames can be much more delicate than those found in newer glazing.
One of the best ways to keep these windows in good condition is to ensure they're kept clean and maintained. However, you need to exercise much more caution when doing so to ensure that you don't accidentally cause damage. With this in mind, I'm going to discuss a few things you need to consider before undertaking the cleaning of historic windows.
Know what the dangers to historic windows are...
Firstly, it's important to know what the main dangers to historic glass are, so you can spot anything serious and take the appropriate action quickly before too much damage takes place. Knowing what you're going to be dealing with can also help you to choose the right method of cleaning.
One of the main issues that historic glass is prone to is the accumulation of deposits on the external surface of the glazing. This can be caused by rainwater running down the building and depositing substances from other sections on the glass (for example, limescale from render or rust from iron), as well as other external factors that include air pollution, bird droppings, and tree sap.
The interior of your historic windows can also be susceptible to damage. A leaking window can cause much interior damage, but even condensation from a non-leaking window can lead to the build-up of limescale. Mould, algae, and fungi can also grow if damp condensation is allowed to linger. Additionally, your windows might be dulled by soot from open flames, such as those from activities like indoor smoking or regularly burned candles (especially in churches).
Always carry out an inspection before any cleaning...
You should always carry out a thorough inspection of all your historic windows before you start to clean them. Backed up by the knowledge of the dangers we've just mentioned, you can then choose the most appropriate action for maintaining your glazing.
For some extra delicate or specialist types of glass, such as stained, painted, or medieval glass, I would always recommend that you speak to an expert conservationist before attempting the job yourself or hiring someone inexperienced. These types of glazing can require extremely gentle or specialised cleaning methods to avoid damage caused by regular techniques. For instance, medieval painted glass often needs each piece to be cleaned gently by hand, which can take a long time.
Use the right tools for the job...
Any cleaning of older, historic glass needs to be carried with the right equipment to ensure that the glazing is not damaged. A high quality, soft brush should be used to avoid any scratching of the surface. Even though this damage might not be immediately visible, even the tiniest scratches can weaken the glass and make it much more vulnerable to corrosion.
For older lead windows, which are prone to leakage when there is a lot of water, it's advisable to reduce the amount of liquid applied to the surface. Ideally, these should be tackled with a spray gun and a microfibre cloth to get the job done. If you must use a water-fed brush to avoid working from height or to tackle awkwardly situated windows, make sure you limit the water flow and use a soft, 0-degree splay brush to ensure the bristles don't catch on the lead.
Typically, timber windows are sealed with water-tight putty, so you can usually use a water-fed brush to clean them - always be sure to carry out an inspection beforehand, though.
Practice the appropriate techniques...
The main threat to your glass is from the particles that can build up, as, even if dislodged, they can be dragged across the surface and cause scratches if your technique is too vigorous.
A cleaning solution made with one-part deionised water and one-part non-abrasive soap should be mixed and applied with a spray bottle. If you wait for the solution to soak in for about 10-15 seconds, it will penetrate the build-up and make it easier to remove. Never use harsh household cleaners, as the chemicals they contain can damage older glass.
Due to the fragility of historic glass, the typical cleaning actions used on modern windows need to be toned down. Even if you're using the recommended soft brush or squeegee, you should try to avoid "scrubbing" the surface back and forth, as this is where those loose particles can cause damage. Even if there are still visible deposits, don't be tempted to apply extra pressure - simply repeat the gentle clean process once more.
To dry the window, use a clean, soft microfibre cloth to buff the surface until it is dry. Be sure to use a gentle, circular motion to do this, as it will minimise the chance of particles scratching the glass. Once dry, check the glass for leftover debris, repeating the cleaning process, if necessary.
If your glass is particularly old, you can practice a gentler technique using cotton buds dampened with a little bit of de-ionised water. Rolling the buds over the surface will pick up any dirt from the glass very efficiently, and, while more time consuming, is a less risky to clean fragile windows.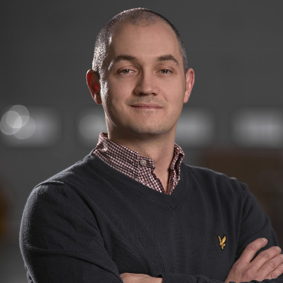 If in doubt, call in a specialist...
Though it's possible to clean historic glass or listed building windows without any damage, it always pays to be cautious. If you're in any doubt whatsoever about caring for your older windows, seek advice from an expert conservationist, who should be able to assess your glass and recommend the appropriate action.
You can easily find professionally qualified conservationists by searching the Institute of Conservation's register, where you'll find suitable experts in your area listed.
Take my advice on board and you should be in the best position possible to care for the historic glass in your windows. Remember: if in doubt, don't go ahead with the clean yourself. Better to get help earlier rather than irreversibly damage your historic windows.
T: 0191 249 4634
W: www.brushtec.com
27th June 2019
---