Cleanzine: your weekly cleaning and hygiene industry newsletter 11th August 2022 Issue no. 1029
Your industry news - first Number 1 for Recruitment

We strongly recommend viewing Cleanzine full size in your web browser. Click our masthead above to visit our website version.
---
Dustcontrol and Speedy combine for Willmott Dixon in London landmark refurbishment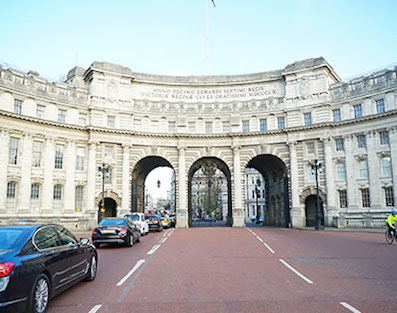 Dustcontrol UK and Speedy Hire have combined their expertise to deliver dust extraction solutions for Willmott Dixon - one of the UK's leading construction firms.
The partnership centres on a Willmott Dixon project to refurbish the Old Admiralty Building (OAB) in Horseguards Parade, central London, an undertaking that will see the Grade II listed building transformed into a modern working environment.
The project has unique challenges, both in relation to the materials contained within the building and the requirements of the new fit out itself, which is spread across over 600 rooms, presenting some significant potential health & safety issues, many of which are dust related.
Silica dust, found in many common construction materials, presents the risk of silicosis, which is a serious lung disease caused through the inhalation of Respirable Crystalline Silica; dust particles invisible to the naked eye created through activities such as drilling, sanding, coring and grinding. It's not just silica that poses a hazard. Asbestos is present throughout the building, while horsehair is in the lime plaster that's being reinstated presents a very minimal risk of anthrax.
The multitude of dust related hazards means efficient dust control is essential.
Looking for the relevant solution, Willmott Dixon turned to Speedy Services for its input, the UK's leading hire provider, which provisions a broad range of equipment across the full spectrum of construction needs.
One of Speedy Services supply chain partners is Dustcontrol UK, a specialist in providing dust extraction solutions.
Recognising that Willmott Dixon's circumstances needed specialist input to determine the best solution, Speedy Services called in the team at Dustcontrol UK to utilise their expertise.
A key element that sets Dustcontrol UK apart from its competitors is the fact all its products are built to application class H as standard. This means the equipment it provides offers the highest levels of filtration possible. The minimum standard required by law is M class, but the use of H class promotes best practice.
All Dustcontrol machines are cyclone based with a pre-filter, a setup which meets M class requirements on its own. However, the inclusion of an H-13 HEPA filter ensures the capture of 99.97% of all particles greater than 0.3 microns, meaning air exhausted is the cleanest it can be.
While the equipment provided by Dustcontrol is top of its class, the firm's expertise also enables it to provide bespoke solutions for clients.
In this instance, Willmott Dixon was keen to establish a dust extraction solution that ensured the protection of its workforce and exceeded the relevant regulations. By utilising the best techniques, the principal safety manager hoped to minimise the release of airborne dust to create the best possible working environment for people on site.
To provide this, Dustcontrol UK and Speedy Services devised a setup that would see the sectioning off of a specific room and the setting up of a mixing and cutting station, keeping dust in one place on site and avoiding its spread.
Following a site survey, it was determined that dust extraction equipment would need to be in place on site 24/7 to combat the dust created by plasterers and floorers mixing dry powders; one of the main causes of dust on a construction site.
The first solution suggested by Dustcontrol was a DC Tromb 400 - its most powerful extractor to date. A short hose was then used to attach the Tromb to a pre-separator, which collects up to 90% of all heavy materials. This keeps dust off the filter in the Tromb, meaning only 10% of the very finest dust reaches the Tromb itself. With the project set to last many months, the pre-separator helps to prolong the lifespan of the Tromb filter, reducing the need for maintenance or the risk of breakdown through overuse. A Y piece can also be added to the Tromb to enable extraction from two power tools at the same time.
Dustcontrol then recommended the use of a DC2900 to combat dust created by tipping plaster. The DC2900 was used in combination with a hook that sits inside the rim of a bucket and serves to create a vortex that prevents dust escaping, stopping it getting airborne in the first instance.
The combination of the DC Tromb, pre-separator and DC2900, means dust in the room is kept to an absolute minimum and well below the requisite safety levels.
But to further ensure air quality, an Aircube 2000 was also installed within the room. The Aircube range are ambient air cleaners, which run all day long on site, ensuring that any dust particles that do escape are picked up by the Aircube 2000 in situ. This further restricts dust migration, stopping it moving into other areas of the site and ensuring a clean, healthy working environment.
The extraction units such as the Tromb and DC2900 can also be used as vacuum cleaners, allowing for their use to clean other areas on the site, as well as in the designated stations. This also removes the need for brooms, which disturb dust during cleaning, putting respirable dusts back into the local atmosphere.
Given the size of the Old Admiralty Building, this solution has been extended to cover 6 floors, meaning there is a specific room designated for dust generating activities on each floor. This is set to extend to 10 rooms over the next few months.
"Often in the construction industry, dust control measures are a knee-jerk reaction to a problem that presents itself during the course of a project," argues Alan Collett, strategic account director at Speedy Services. "However, with Willmott Dixon in this instance, strategic engagement has allowed for the solution of a potential problem to be developed before it even materialises.
"Working with a firm like Dustcontrol allows us to bring in expertise to combat specific problems that our clients such as Willmott Dixon face. It's great to see them taking up an innovative solution when it's presented to them, and it's something we'll be looking to roll out in other construction sites going forward, where circumstance allows."
James Miller, General Manager at Dustcontrol UK says: "The work for Willmott Dixon just serves to demonstrate the extent of our dust extraction capabilities. By localising dust generating activities on site, we're able to practically remove it as an issue by capturing it comprehensively at source.
"The level of filtration afforded by our equipment means air quality levels are the highest achievable in a working construction environment. H class filtration makes a huge difference, and we're pleased it's worked so well at the Old Admiralty Building."
T: 01327 858001
W: www.dustcontroluk.co.uk
24th May 2018
---