Cleanzine: your weekly cleaning and hygiene industry newsletter 30th June 2022 Issue no. 1023
Your industry news - first Number 1 for Recruitment

We strongly recommend viewing Cleanzine full size in your web browser. Click our masthead above to visit our website version.
---
Captive audience situation leads to development of micro cleaning/disinfecting system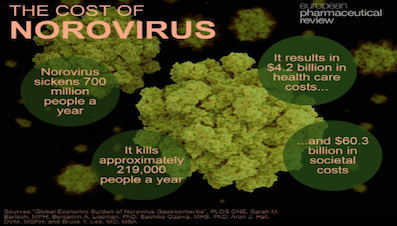 Having contracted MRSA in a hospital in Dublin in 2004, following major surgery, the owner of Creative Biocidal Solutions recognised - over his four and a half month stay - the need for micro cleaning of his hospital room on a daily basis, as well as the need to limit access to essential medical personnel only.
When he was eventually discharged, having witnessed the level of cleaning required to keep him safe and aid his recovery, he pledged to ensure the eradication of MRSA in hospitals. As his background was in the medical manufacturing and the chemical industry, over the years he had made many contacts around the world who were specialists in their particular fields.
He secured the services of a renowned microbiologist and former head of research and development of a multi-national company based in the UK. Between them they spent a total of seven years developing a general cleaning product specifically designed to kill MRSA and associated bacteria.
This research and development is estimated to have cost 1.5 million Euro between cash input and what they have dubbed, "sweat equity" by those involved.
The original Crebisol X1, did not just kill MRSA, but it also killed a host of other bacteria, viruses and fungicides including E.Coli and Salmonella. Not only does it have the ability to kill MRSA but it also creates a useful active biofilm that, once dry, stays active on the surface for up to 72 hours (although the manufacturer suggests that for optimal protection and bioactivity, a 12-hour cleaning interval is observed).
Crebisol was then introduced to some very senior microbiologists within the medical sector in Ireland. They were most impressed with it and asked if it could be modified so that it could also kill Colstridium Difficile and Norovirus.
Creative Biocidal Solutions immediately went to work on remodifying the product as requested and after an additional two years' hard work and additional expense, Crebisol X10 was evolved. It can kill everything mentioned above - and more - and the patent has been applied for.
Creative Biocidal decided that live trials were required for the product in a working environment. The team got the opportunity to trial the product with a global leader in facilities management and a cleaning company working in parallel with the Police Service of Northern Ireland.?
"The results achieved were amazing and beyond the widest expectations of all parties involved... consequently the product has been listed for use with the PSNI and the FM provider," says the company's director of sales, Ireland & UK, Darrin McCartney.
"The trials also highlighted the efficiency of Crebisol for cleaning and removal of DNA in specialist environments which would be essential in police forces throughout the world."
Crebisol is a complete cleaning, sanitising, disinfection & infection control system, based on a new generation non-bleach biocidal disinfectant cleaner, which, says Darrin, enables users to effectively replace multiple cleaning and disinfectant products with an all-in-one superior cleaning and biocidal product. It is also biodegradable with low odour, compatible with synthetic and natural surfaces and safe to use in food preparation areas.
The product has achieved significant independent certification to date, which includes a Log 8 kill rate for MRSA in 30 seconds. Moreover, the product also has been clinically tested to meet EN13704:2002 requirements for C.Diff and to EN14476:2007 requirements for Norovirus.
The biocidal activity works by the active compound bonding to the protein wall of the membrane of the virus or bacteria, breaking it down, and forming a biocidal monolayer. Crebisol penetrates the cell structure, destroying the organism, rendering it inactive.
"The global figures in relation to Norovirus are shocking... nearly 65 billion dollars cost to world economies, 700 million people ill and 219,000 dying," says Darrin.
"Creative Biocidal has taken the approach that prevention is always better than cure and we can confidently say that our product will assist globally in the battle to reduce the financial and human costs of viruses of this kind.
"Crebisol has a double action function - cleaning plus disinfection. Once it is applied in any cleaning function, the biocide content automatically kills MRSA, C-Diff, Norovirus, E-Coli along with other bacteria and viruses and fungi on the surface, and a 72-hour continuous bacteria/virus/fungi Kill-Zone is created.
"This Kill-Zone is created by the biocidal action of Crebisol and its ability to decontaminate and clean in one single action - thus preventing pathogens from reproducing and recontaminating. Consequently the risk of cross contaminations between patients, clients and customers is eliminated. Moreover, it allows for the replacement of multiple cleaning and disinfectant products with a single multi -purpose, multiple environment product resulting in significant cost savings."
Crebisol can be supplied in a concentrated form to be accurately dispensed on site, through the company's dispensing/dilution system, (and where high usage is determined, on a ?permanent loan basis) into either hand-held trigger spray bottles or into cleaning buckets through two specific regulated filling heads. This ensures that the product is diluted to the correct concentration at all times and ensures infection control protocols are observed by cleaning staff.
"This system is engineered to dilute concentrated Crebisol, utilising simple but versatile controls, and an ASSE Standard 1055 type 3 approved backflow prevention device to dispense diluted Crebisol," explains Darrin. "The dispensing/dilution unit is designed to ensure accurate, economic, secure and efficient dispensing and dilution of the product on site with minimal room for cleaning staff error."
Alternatively, the manufacturer can supply Crebisol in five litre plastic Jerry can with pelican pump, which is more suitable for smaller sites, or where water pressure, space or portability is an issue. The pelican pump unit dispenses the correct amount of concentrate for 750ml of diluted product each time the pump is depressed.
"As well as being a competitively priced product, the blend of chemicals used in Crebisol underpins its exceptional cleaning properties and enables it to cope with a large number of cleaning tasks superbly well," adds Darrin. "The formulation enables it to be both an effective cleaner and an effective disinfectant across a broad range of environments and industries ranging from hospitals, nursing homes, dental surgeries, health clubs, airports, food preparation areas, schools & colleges, prisons, sports facilities, veterinary practices, trains, buses, cruise liners, office and conferencing centres and hotels and a host of other facilities where people gather.?
"It is suitable for all types of hard surface including flooring, walls, paintwork, door handles, table tops, kitchen equipment, light fittings, aluminium, windows, stainless steel and upholstery."
T: +447795806395
E: [email protected]
W: www.crebisol.com
28th July 2016
---