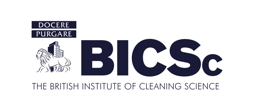 Technical Manager
c. £45,000 UK based
A new position has become available for a Technical Manager to join the British Institute of Cleaning Science. The successful applicant will take the lead in developing a new range of training and learning programmes, using different methodologies including classroom, practical and online. These new products and services will contribute to the increase in training and membership sales and other related business in both the UK and Internationally. The role will include delivering consultancy services to our customers when appropriate.


The primary responsibilities of the Technical Manager will be to:
1. To contribute to the overall leadership, strategic planning and management of the business
2. Identify new market opportunities and capitalise on these in order to generate new and repeat business
3. Develop new products and services to agreed scope, timeline and budget
4. Generate and deliver consultancy services to customers
5. Seek feedback regarding our products and services from clients, identify and implement opportunities for improvement
6. Manage the verification team
7. Represent the business at events and exhibitions, promoting our products and services
8. Participate in product standardisation activities

This is not an exhaustive list and the successful candidate will need to be flexible and able to respond to the changing needs of the business.

The suitable candidate will be a highly skilled professional with experience working in the cleaning or facilities management sectors. Ideally the candidate will hold a nationally recognised teaching, assessor or verification qualification and be familiar with the BICSc Cleaning Professionals Skills Suite V0.2

A full UK driving licence is required, the role will involve working across the UK with occasional international travel. Working hours will be flexible to respond to the needs of the business and our customers and some weekend work or staying away overnight will be included.

For more information, please email michelle.Iland@bics.org.uk or call 01604 678 715. Application is via CV. The closing date for applications is 5pm on Friday 27th March. It is expected that there will be two rounds of interviews; the first round taking place on Tuesday 4th April.
---

Strategic Operations Manager
Cambridge, OTE 40K-50K


Quality Care Cleaning has an exciting opportunity for a Strategic Operations Manager to join our team in Cambridge. We offer a OTE salary range of £40,000 - £50,000 per annum plus benefits We are a professional, commercial cleaning company with over 30 years' experience, looking to employ a Strategic Operations Manager on a full time, permanent basis to manage our service delivery. We require an experienced, professional, quality driven individual that shares our commitment to customer care, team work & high standards to effectively manage an established team.


The Strategic Operations Manager Job Description

Job Title: Strategic Operations Manager Based at: Quality Care Cleaning Ltd. Copley Hill Business Park Reports to: Managing Director Responsible for: Operational Staff Job Purpose To manage the planning, analysis and delivery of a multi-site commercial cleaning service. The post holder will be responsible for organising, evaluating and revising service whilst maintaining high levels of cleaning service standards, cost effectiveness, and increasing turnover.



Our ideal Strategic Operations Manager will evidence the following:

- Experience of commercial cleaning, or similar service based industry with a track record of delivering outstanding services.
- Proven managerial experience. Have the ability to motivate staff plus provide ideas and information to improve & update current processes. Good attention to detail and ability to multi task.
- Efficient work scheduling skills with focus on maintaining high standards.
- Excellent written communication skills commensurate with normal business standards.
- The ability to effectively communicate at all levels, with good presentational skills.
- A self-driven, positive outlook and a clear understanding of high customer care standards.
- Excellent computer skills including knowledge of Microsoft Office; especially Excel and Word.
- P&L exposure.
- Confident decision maker with excellent problem solving skills.


Job Offer

In return for the above we are offering a competitive salary and benefits which include:

* Health cover package, * Company vehicle, * Sick pay - 6 days per annum then SSP, * Holiday scheme - 20 days per annum plus bank holidays, increasing by a day per year up to a maximum of 25 days plus bank holidays

Operations

* Ensure the delivery of the daily cleaning service meets the service level agreements for each individual client and Company ethos.
* Maintain the efficient and effective deployment of cleaning operatives, mobile cover team and operational management team to meet the client's SLA requirements.
* To oversee the weekly work plan schedule for mobile cleaning cover team; ensuring efficient / cost effective use of their time and skills.
* Appropriate management of Company assets to ensure the most effective cleaning equipment and vehicles are available for their intended use, to assist staff in delivering the cleaning service.
* Implement and oversee the mobilisation of new cleaning service contracts, periodic works and one off works to ensure all resources are in place to deliver the cleaning service from the agreed start date and manage any contract closures where required.
* To manage the accuracy, relevance, and audit of records relating to the operational aspects of the Company.
* To analyse and interpret operational data, to periodically report on operational performance to the management team.
* Contribute to the short term business objectives, and long term strategic planning of the Company.
* To manage all operational aspects at a high level of quality, and identify and implement operational efficiencies.
* To effectively manage one off work where required.
Human Resources

* To provide effective and efficient line management of all operational areas to ensure that optimum performance and results are achieved from staff and business objectives are met. To include, but not limited to, identification of training needs, provision of training, promotion of career progression, resolving performance management issues, providing feedback and carrying out appraisals.
* To provide support in all matters relating to potential disciplinary hearings as required by the HR Manager.
* Manage headcount of the operations department in line with Company budgetary and service requirements.
* To evaluate service trends to identify recruitment requirements.
* To assist in the recruitment and selection of operational staff as required. Payroll & Finance
* Collate and reconcile weekly payroll sheets from Contract Managers and Mobile Cleaners, maintaining a high level of accuracy and budgetary control in line with Company performance.
* Assist with the management of the weekly payroll process to ensure all payroll data is accurately entered into the Company's payroll software by agreed deadlines. * Manage the Company's time and attendance system.


Health & Safety

* To manage the health and safety function within the Company, ensuring adherence of both our clients' health and safety policies and Quality Care Cleaning's health and safety policies and procedures.
* Ensure all staff are appropriately trained to ensure service, equipment, and materials are suitable to carry out safe working practices.
* Report to senior management any health and safety concerns, recommendations, and changes, ensuring that legislative requirements are met.
* To fulfil the role of competent health and safety person within the Company.
* To provide operational support to the lone working system.


Customer Care

* Managing and reporting on the Company's quality audit schedule to maintain a service output quality which is in line with agreed Company performance levels.
* To implement immediate and sustained resolution to all non-conforming service standards.
* To analyse client feedback and identify trends, providing resolution or recommendation for improvement.
* Provide appropriate feedback to operational staff based on information provided by the customer care program.
* Follow complaint and compliment procedures as per Company policy.
* Build and maintain a positive business relationship with all clients or prospective clients..
* Assist the customer care team with the resolution of client complaints received.
* To manage business operations to effectively maximise customer retention. and minimise complaints.


Sales

* Maintain and promote QCC brand image.
* Report potential business leads to head office.
* Report competitor activity to head office.
* To identify and promote additional services or products to existing clients.
* To assist in the preparation and presentation of sales tenders as required.
* To manage and improve the one-off and periodic sales turnover.


Other

* To present a professional image to clients and staff at all times.
* To develop your own personal skills and capability where ever possible. This could be provided by the company or self-development.
* Remain contactable outside of office hours to a level agreed to be reasonable for the responsibilities of the role.

If you feel you have the skills and experience required for our Strategic Operations Manager role, please apply today: admin@qualitycarecleaning.co.uk
---