Cleanzine: your weekly cleaning and hygiene industry newsletter 20th July 2017 Issue no. 783
Your industry news - first Number 1 for Recruitment

We strongly recommend viewing Cleanzine full size in your web browser. Click our masthead above to visit our website version.
---
People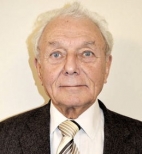 CHSA welcomes new Council

At the Cleaning & Hygiene Suppliers Association's AGM earlier this month, new members were elected to Council, the governing body of the CHSA.
The Council now comprises:
Stephen Harrison (Harrison Wipes): chairman
David Garcia (Polaris Plastics): treasurer
Mike Stubbs: vice president and chairman of the Accreditation Scheme Panels
Mark Jackaman (Diversey, Sealed Air)
Jim Ashley (Kimberly Clark)
Jeff Bell (Deb)
Mark Woodhead (Selden Research)
Paul Fleetwood (Cromwell Polythene)
Martyn Mitchell (Numatic)
Mike Kenny (Bunzl)
Ian Warvill (CPD)
Dave Bruce (DJB Supplies)
Jeremy Thorn (Jangro)
Darren Williamson (Arco)
Darren Broad (Nationwide)
Shaun Chatterton is also a vice president and Trevor Iles (pictured) is a life vice president of the Associaton.
---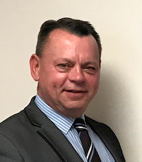 NIC promotes Ken Atherton to main board director
NIC Services Group has announced that Ken Atherton, national operations director has been promoted to main boar director. This promotion acknowledges Ken's substantial achievements throughout the years he has been with the company.
Ken has played a pivotal role in cementing and developing partnerships with many major clients throughout his time there and has been instrumental in the development of bundled service solutions that NIC now provides to many clients. With over 30 years' experience in the cleaning industry, Ken embodies the company's vision and values. His exceptional operational knowledge and ability has seen him lead his team on many major contract implementations as well as always delivering a consistent first class service to customers.
John Spencer, group chairman for NIC says: "I am personally delighted to welcome Ken to the main board. This promotion is testament to the exceptional contribution and commitment Ken has made throughout his time with NIC." T: 0845 409 0910 www.nicgroup.co.uk
---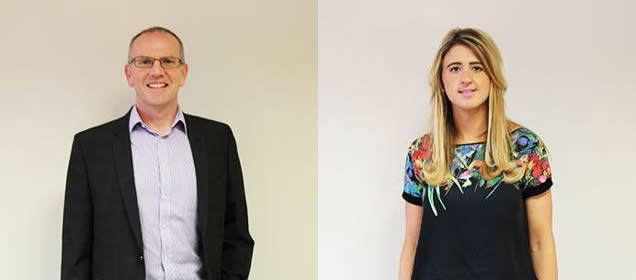 New employees swell an already 'swell' Vectair team
Vectair Systems has announced two new appointments: Keith Johnson becomes head of sourcing and Joanne Chamberlain becomes planning & procurement manager.
The company tells us that with the continued, rapid growth of the business and particularly with the wide-ranging hygiene products it manufactures, it needed to recruit new members to the team. Keith will have overall responsibility for procurement, with Jo reporting directly to him and Keith reporting directly to Paul Wonnacott, president of Vectair Systems.
Colin Davies, finance director and CFO says: "We needed a person within the organisation who was responsible for managing key supplier relationships and to play a key role in the manufacturing phase. Keith Johnson previously worked for Nokia and Vertu and has a wealth of procurement experience which will make him a valuable addition to Vectair."
Keith arrives at Vectair Systems from Vertu, where he worked as the ODM sourcing manager with responsibility for the key suppliers in Asia. He previously worked for Nokia for 17 years with a background in engineering design and new product development. In his personal life, Keith enjoys running and cycling and he's married and has two daughters, both now grown up. Keith says: "I plan to use the experience from my previous roles to implement a robust and beneficial sourcing and supply chain management process at Vectair Systems. I'm very pleased to have joined and I'm keen to get up to speed and start making a contribution to the business."
Joanne Chamberlain will help with the ever-growing and ever-changing demands in aircare and hygiene manufacturing. With a keen interest in supply chain management, she brings to the company a great deal of planning and purchasing experience, with 15 years' service at various companies within the supply chain channels, ranging from working in AV, aviation and the construction industries. Originally from the Midlands with a love of sport, Joanne, or 'Jo' as she likes to be called, has a particular interest in running, focusing on training up to Marathon level and she's also an avid supporter of her hometown football club, Coventry - although this should also show that she has a sense of humour! Jo says: "I'm really looking forward to getting to know my role and becoming a part of the Vectair family - I hope I can share and develop my experiences with others as well as bring character to the company."
With news of her appointment, Colin Davies, says: "Jo brings with her a lot of planning and purchasing experience at various companies which I am sure, will enable her to make a significant contribution at Vectair. I am certain you will all join me in welcoming Jo to Vectair."
T: +44 (0) 1256 319 500 (Head office) / T: +44 (0) 1372 364 140 (sales & marketing) E: emea.info@vectairsystems.com (EMEA) / E: info@vectairsystems.com (Nth America) W: www.vectairsystems.com
---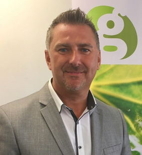 Greenworld Innovations appoints Kevin Morgan as group managing director
Greenworld Innovations, the provider of quality, innovative, sustainable cleaning products and an advanced home installation service, has appointed Kevin Morgan as its new group managing director.
Kevin was previously national services manager for B&Q where he created and led B&Q Homefit Services. Prior to that he was energy saving and services manager at Kingfisher and also helped to develop Homebase's installation service proposition.
"We are absolutely delighted to have appointed somebody of Kevin's calibre, experience and drive," says John Fathers, one of the founding directors of Greenworld Innovations. "Greenworld is at an exciting stage in its development, with innovative new products and services being added to our portfolio and Kevin is exactly the kind of person we were looking for to lead the business in this next phase of growth".
Says Kevin: "I am thrilled to be joining Greenworld and am very much looking forward to helping the firm develop the many opportunities it has ahead. Having worked with the team as a customer before, I was impressed by the technical knowledge, levels of customer service and commitment to sustainability. This unique combination of qualities and the recent launch of Greenfit Solutions gives Greenworld a great competitive edge for growth".
Greenworld is perhaps best known for being a leading UK distributor and installer of the Tersano Lotus Pro, a product that turns water into stabilised aqueous ozone, a highly effective, chemical free, environmentally friendly cleaning solution. The firm also installs many filtration and water-related products to hundreds of domestic and commercial customers nationally every week, whilst selling a wide range of innovative, sustainable cleaning products, which now includes the i-Range.
---

The Bullen Companies adds Nikki Jarden to it's team
Nikki Jarden joins Bullen to head up its marketing department. Nikki will be responsible for Bullen's social media communications, interacting with customers to help with their own marketing, and managing the Bullen brand's individual websites.
The Bullen Companies is a manufacturer and industry leader in the floor care, carpet care, and odor control market and has been serving the Janitorial Supply Industry with pride since 1939. Its line of branded products include: Airx, Truekleen, Clausen, e-clean, SanoVerde, Road Off and One Up along with hundreds of private label programs world-wide.
Long known as a market innovator, The Bullen Companies has marked a number of industry firsts including: • First To Market - A Patented Non?Butyl Cleaner And Degreaser • First To Market - An EPA Registered Sanitized Carpet Cleaner • First To Market - A High Speed Polishing Crème • First To Market - An Anti-Bacterial Hand Soap.
To learn more about The Bullen Companies or to receive product specification literature, email sales@bullenonline.com or visit us on the web at www.bullenonline.com
---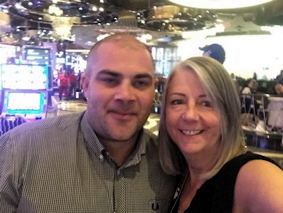 20 years of outstanding dedication & loyalty rewarded
Daniel Hills' dedication and work ethic never waver and this was rewarded with an all-expenses paid surprise trip to Las Vegas in March.
Daniel joined Futures Supplies & Support Services in 1997 as a warehouse assistant at just 16 years old. Over the ensuing 20 years, he progressed rapidly, acquiring additional skills through training, mentoring and experience, to the position of office manager and ultimately operations manager.
Assuming responsibility for the day-to-day operations of the business, his role now includes client support, order processing, purchasing and co-ordinating logistics. Dan is a key member of the management team. He is remarkably dedicated, loyal and cheerfully supports the team fostering a friendly and collaborative environment with both his colleagues and clients alike. "Vegas has always been on my wish list, I cannot tell you what a fabulous surprise it was and how grateful I am!" he says. "What an amazing time I had, I can't put it into words! I am blessed to work at such an amazing company with a great team of people - roll on the next 20 years.
Founder and CEO Mandie Kemp's belief is that there is more to business than the bottom line. Futures Supplies has always been committed to the support and development of young people. It has offered apprenticeships and work placements to young people providing training and experience to help build their confidence with a view to catalysing long-term employment. Mandie says: "Responsible business, sometimes referred to as corporate social responsibility or CSR, is at the core of our business strategies and Dan is living breathing proof of this. "I congratulate him for his long service, he is an inspiration and I wish him continued success in his role for many years to come. I hope the trip goes some way to shows how much we truly appreciate his loyalty, hard work and dedication."
Our picture shows Dan with Mandie Kemp, CEO, in Las Vegas
www.futures-supplies.co.uk T: 0208 689 2072
---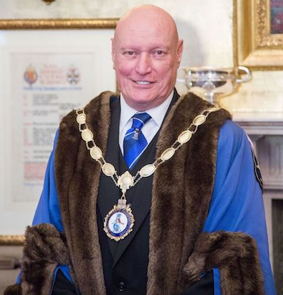 Worshipful Company of Environmental Cleaners' new Master is an old hand
On 27th April, at the Worshipful Company of Environmental Cleaners' annual ceremony at St Olave's Church in the City of London, John (Jack) Broadley will be installed as the new Master - a position he previously held in 2003/04.
The Worshipful Company of Environmental Cleaners is one of 110 Livery Companies which are based upon trades, industries and professions and carry on the ancient traditions of the Guilds and Livery Companies, which started in the 12th century. It encourages and maintains high standards of practice and integrity in the cleaning industry. It also promotes and supports charities, education and training. Livery Companies are governed by a Master, Wardens and a Court of Assistants, which is the Livery Company's governing body.
Outgoing Master, Philip Morrish, says: "Although in many ways I'm sad my year as Master has come to an end, I couldn't be handing the reins over to a safer pair of hands. Jack has a thorough understanding of what modern livery companies are all about. I look forward to working with him in the coming year as the Company's Deputy Master."
Jack will be the first person to have served as Master of the Environmental Cleaners on more than one occasion. He said, "It's a tremendous honour to serve once, never mind twice, but I feel I have a lot more to give the Company and look forward to the challenging and exciting year ahead." If you would like to find out more about the Environmental Cleaners, or any of its initiatives or events:

T: 020 8224 6122 E: clerk@wc-ec.com W: www.wc-ec.com
---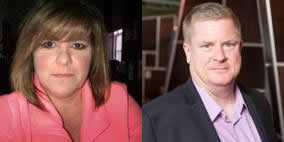 Avmor team expands to better serve customers
Avmor announces that two new members have joined the company's Sales Team.
"These two are in addition to several great people we have hired in the past 12 months," says Mike Sawchuk, Chief Business Development Officer for Avmor. "This will help us better serve our distributors and end-customers."
The two new recruits are Tracey Caville, Director, Corporate Accounts Jansan, and Keith McGrath, Manager, Corporate Accounts Food Service.
Tracey has spent the past 25 years with a leading Canadian JanSan distributor. Over the years she has won numerous sales and leadership awards and is an active member of the Ontario Chapter of the Canadian Sanitary and Service Association.
Keith has more than 20 years of experience in the food service industry as a territory manager, National Account manager, and in charge of regional sales for a leading manufacturer. Mike Sawchuk adds that one reason nearly a dozen new people have joined the Avmor sales, marketing, and customer care team over the past year, "is [that] the company is driving best, hiring best, and raising the bar of the team in order to bring greater value to our customers and for positioning the company for even greater growth."
---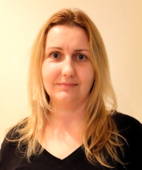 In at the 'deep end' for Violeta
Violeta Belogaska has joined Kennedy Hygiene Products as the new international marketing manager.
Having joined the company shortly before the Cleaning Show held in London during March, Violeta brings marketing expertise from various industry sectors and her strengths are brand management, strategic marketing and business development.
Violeta says: "I am delighted to join Kennedy products. The organisation is very highly regarded internationally and recognised for its excellent quality services and product innovations."
Kennedy Hygiene Products is a world leader in the manufacture of service-friendly integrated washroom hygiene systems.
www.kennedy-hygiene.com Tel. +44 (0) 1825 768141 Email sales@kennedy-hygiene.com
---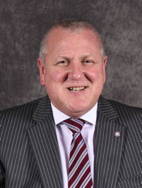 A Brill choice for Nilfisk!
John Brill has been appointed Sales Director at Nilfisk with overall responsibility for sales into CC/Institutions/Industry in UK & Ireland.
John has successfully led the direct key account team since 2015. Prior to his move to Nilfisk in 2015 John has enjoyed a lengthy career in the cleaning industry with sales management positions at Diversey and Arrow Solutions.
John Brill commented "I am very much looking forward to the challenges the role will bring. In recent years we have achieved significant growth in new and existing market segments and I am confident we can maintain this momentum. The future looks exciting as our Horizon Programme sets the course for a long-term, strategic, program of autonomous and connected cleaning solutions that will completely redefine how our customers look at productivity and total cost of ownership." John concludes "Nilfisk have the best product offering and service solutions in the industry, with a clear focus on innovation we are committed to meeting customer's expectations to lower the cost of clean without compromising on the result."
Nilfisk is a leading global player in the professional cleaning industry. Resting on more than 110 years of innovation history, Nilfisk is committed to providing high quality products and reliable solutions that clear the way for a safer, cleaner and more productive every day for millions of businesses and homes around the world. Nilfisk has sales companies in 45 countries and its products and services are used in more than 100 countries.
---

Darrin McCartney joins QCC Contract Cleaning
Congratulations to Darrin McCartney, who has taken up a new role as general manager of Belfast, Northern Ireland-based QCS Contract Cleaning.
Darrin will be responsible for all day-to-day operational management and business development of the company including managing existing and new client relationships, managing suppliers and HR.
He is also tasked with ensuring that health & safety is not compromised and he tells us he will always be seeking to establish continuous improvements. Darrin was previously director of sales at Creative Biocidal Solutions and prior to that, operations director Ireland of Aramark Ireland, to which he was promoted from contract services manager. He has also been involved in the pressurised world of aircraft cleaning, having been regional operations manager at Inflight Cleaning Services. QCS offers such services as office cleaning, window cleaning, washroom services, carpet & upholstery cleaning and mat rental.
Tel: 028 9075 1000 E: info@qcscontractcleaning.com W: www.qcscontractcleaning.com
---

John Norris to add further shine to TC Specialist Services
John Norris has been appointed the Divisional Director for TC Specialist Services, part of TC Facilities Management (TCFM).
The appointment will see him take the lead in consolidating and growing the division at TC Specialist Services beyond the already established sectors the division is successful in. John, as well as being NEBOSH qualified, comes to TCFM with a wealth of experience in managing and growing customer relationships. In his most recent role he developed the sector he was responsible for in to a multi-million-pound division. He believes this was achieved through his commitment and passion for understanding the customer's unmet needs and delivering through cost-effective, yet innovative solutions.
John's appointment will see him now focus on client relations and retention along with growing the portfolio of business for the division. Alongside this, John will be working with his team to develop even better ways of working, utilising the innovative technology that the business has invested in, over the last 12 months and since its acquisition in 2014. He believes these will result in achieving greater visibility to existing and prospective clients as a supplier who understands a client's needs and works with them as a responsive and proactive partner.
Richard Chappell, CEO, TCFM said, "John has joined the senior team at TCFM to strengthen the leadership of TC Specialist Services, as the division grows as part of our ongoing success at TCFM. His passion and creativity in maintaining and growing customer relationships along with winning new business leaves me in no doubt that there are exciting times ahead for our TC Specialist Services division."
---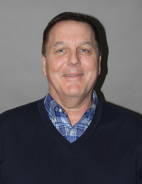 Borgen makes an Impact!
Impact Products has promoted Robb Borgen to Vice President of Marketing.
Borgen brings 30 years experience in the jansan industry to his new position. He held previous positions with Impact including Regional Business Manager, Director of Emerging Markets, and most recently Director of Marketing.
Prior to joining Impact as a direct employee in 2008, Borgen represented Impact as a manufacturer's representative for 15 years while employed with The Stockdale Company where he also served as Executive Vice President. He started his industry career in 1986 as National Sales Manager for Fresh Products, and has held diverse industry positions including Chicago office building market specialist for Technical Concepts, regional Vice President for Rochester Midland Corporation, and National Sales Manager for Layflat Products.
Having served in a variety of industry positions - including manufacturer's rep, manufacturer sales manager, and end-user specialist, as well as developing the office products channel for Impact - "Robb brings a unique perspective of the needs of the various stakeholders that Impact serves," said Impact President and CEO Terry Neal.
"Our Q1 2017 major initatives are very aggressive," said Borgen. "In addition to managing multiple industry and buying group trade shows, we have just published three versions of a new full line catalog, we are implementing from the ground up a new product information management system, and we are developing a new corporate website."
Of his team at Impact, Borgen said "we are blessed with a small but mighty team of dedicated people with tremendous talent and passion which allows us to produce great work for our internal and external customers."
---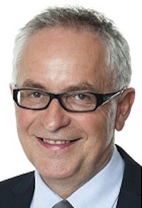 New roles for some of ISS senior team
ISS has announced new roles for some of its senior team. Country manager of ISS Norway, Hans John Øiestad, is to transfer into a new role as regional specialised cleaning director, Northern Europe, reporting directly to the Regional CEO of Northern Europe, while the new country manager of ISS Norway will be Keld Mosgaard Christensen, who recently completed an assignment as executive vice-president of specialised services of ISS operations in North America.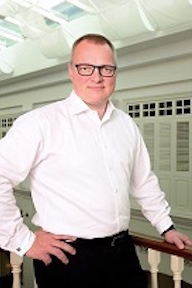 Troels Bjerg, CEO of ISS in Northern Europe, says of the changes: "In his new role, Hans will be responsible for further developing this very important part of our business in all six countries in the region. He will focus on the implementation of best practice and building sustainable profitable growth within specialised cleaning based on a competitive value proposition and market-leading productivity improvements, innovation, and technology offerings."
"Keld is an experienced, global leader with strong management skills and a proven track record of commercial, strategic, and operational achievements. He will be a valuable addition to our management team in Norway as well as to our Northern Europe Board." Keld joined ISS in 2004 as vice president, global corporate clients. From 2006 to 2011, he worked for the Danish Ministry of Foreign Affairs, serving as consul general in Turkey. When he rejoined ISS in 2011, he became global account director for HP, one of ISS's most important global corporate clients. Keld and his wife Kirstine will relocate to Oslo as soon as possible.
Hans, who will now continue his career in a very important regional position, has been with ISS since 1986, and has previously held positions as regional CEO of the Nordic Region, ISS Finland, ISS Sweden, ISS Healthcare in Sweden, Care Partner in Sweden, as well as other positions in ISS Sweden, Germany, and Norway.
He will continue as member of the Northern Europe Board. ISS has been in Norway since 1952, and is one of the largest private employers in the country. ISS has more than 8,700 employees in Norway, creating an annual turnover of DKK 3.9 billion.
---
Mike Bresnihan, Cleanfix UK, appointed as chair of ICMMA's technical committee
The Industrial Cleaning Machinery Manufacturers Association has appointed Mike Bresnihan as its new technical committee chair.
Mike, currently chief operating officer at Cleanfix UK, has over 20 years' experience in various operational roles across a range of industries including IT, retail, finance, distribution, engineering and manufacturing and a strong track record of delivering key strategic and operational objectives for blue chip clients. "
I am passionate about all things operational and have a keen interest in robotics, innovation and the use of technology as a means to enhance the customer experience whilst driving profitability and productivity," says Mike. "These areas relevant to the cleaning industry as a whole and particularly to ICMMA members. "I am very happy to be able to help lead activities in these areas."
Hazel Langley, ICMMA's Secretariat, says of Mike's appointment: "Mike's interests, experience and proven ability to shape organisational strategy, rapidly understand business objectives, interpret technical requirements and demonstrate strong leadership capability are key to the current and future activities of ICMMA and we very much welcome his appointment as chair." ICMMA's technical committee is non-partisan and made up of full and associate members with an interest in protecting and shaping policy and standards in order to encapsulate their collective interests as manufacturers.
E: icmma@issa.com W: www.cleaningmachines.org
6th July 2017
---