Cleanzine: your weekly cleaning and hygiene industry newsletter 23rd March 2017 Issue no. 764
Your industry news - first Number 1 for Recruitment

We strongly recommend viewing Cleanzine full size in your web browser. Click our masthead above to visit our website version.
---
People

Darrin McCartney joins QCC Contract Cleaning
Congratulations to Darrin McCartney, who has taken up a new role as general manager of Belfast, Northern Ireland-based QCS Contract Cleaning.
Darrin will be responsible for all day-to-day operational management and business development of the company including managing existing and new client relationships, managing suppliers and HR.
He is also tasked with ensuring that health & safety is not compromised and he tells us he will always be seeking to establish continuous improvements. Darrin was previously director of sales at Creative Biocidal Solutions and prior to that, operations director Ireland of Aramark Ireland, to which he was promoted from contract services manager. He has also been involved in the pressurised world of aircraft cleaning, having been regional operations manager at Inflight Cleaning Services. QCS offers such services as office cleaning, window cleaning, washroom services, carpet & upholstery cleaning and mat rental.
Tel: 028 9075 1000 E: info@qcscontractcleaning.com W: www.qcscontractcleaning.com
---

John Norris to add further shine to TC Specialist Services
John Norris has been appointed the Divisional Director for TC Specialist Services, part of TC Facilities Management (TCFM).
The appointment will see him take the lead in consolidating and growing the division at TC Specialist Services beyond the already established sectors the division is successful in. John, as well as being NEBOSH qualified, comes to TCFM with a wealth of experience in managing and growing customer relationships. In his most recent role he developed the sector he was responsible for in to a multi-million-pound division. He believes this was achieved through his commitment and passion for understanding the customer's unmet needs and delivering through cost-effective, yet innovative solutions.
John's appointment will see him now focus on client relations and retention along with growing the portfolio of business for the division. Alongside this, John will be working with his team to develop even better ways of working, utilising the innovative technology that the business has invested in, over the last 12 months and since its acquisition in 2014. He believes these will result in achieving greater visibility to existing and prospective clients as a supplier who understands a client's needs and works with them as a responsive and proactive partner.
Richard Chappell, CEO, TCFM said, "John has joined the senior team at TCFM to strengthen the leadership of TC Specialist Services, as the division grows as part of our ongoing success at TCFM. His passion and creativity in maintaining and growing customer relationships along with winning new business leaves me in no doubt that there are exciting times ahead for our TC Specialist Services division."
---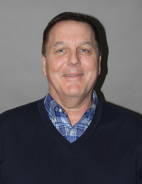 Borgen makes an Impact!
Impact Products has promoted Robb Borgen to Vice President of Marketing.
Borgen brings 30 years experience in the jansan industry to his new position. He held previous positions with Impact including Regional Business Manager, Director of Emerging Markets, and most recently Director of Marketing.
Prior to joining Impact as a direct employee in 2008, Borgen represented Impact as a manufacturer's representative for 15 years while employed with The Stockdale Company where he also served as Executive Vice President. He started his industry career in 1986 as National Sales Manager for Fresh Products, and has held diverse industry positions including Chicago office building market specialist for Technical Concepts, regional Vice President for Rochester Midland Corporation, and National Sales Manager for Layflat Products.
Having served in a variety of industry positions - including manufacturer's rep, manufacturer sales manager, and end-user specialist, as well as developing the office products channel for Impact - "Robb brings a unique perspective of the needs of the various stakeholders that Impact serves," said Impact President and CEO Terry Neal.
"Our Q1 2017 major initatives are very aggressive," said Borgen. "In addition to managing multiple industry and buying group trade shows, we have just published three versions of a new full line catalog, we are implementing from the ground up a new product information management system, and we are developing a new corporate website."
Of his team at Impact, Borgen said "we are blessed with a small but mighty team of dedicated people with tremendous talent and passion which allows us to produce great work for our internal and external customers."
---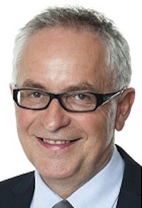 New roles for some of ISS senior team
ISS has announced new roles for some of its senior team. Country manager of ISS Norway, Hans John Øiestad, is to transfer into a new role as regional specialised cleaning director, Northern Europe, reporting directly to the Regional CEO of Northern Europe, while the new country manager of ISS Norway will be Keld Mosgaard Christensen, who recently completed an assignment as executive vice-president of specialised services of ISS operations in North America.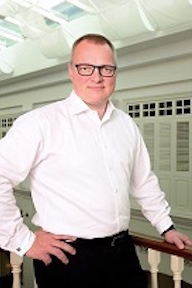 Troels Bjerg, CEO of ISS in Northern Europe, says of the changes: "In his new role, Hans will be responsible for further developing this very important part of our business in all six countries in the region. He will focus on the implementation of best practice and building sustainable profitable growth within specialised cleaning based on a competitive value proposition and market-leading productivity improvements, innovation, and technology offerings."
"Keld is an experienced, global leader with strong management skills and a proven track record of commercial, strategic, and operational achievements. He will be a valuable addition to our management team in Norway as well as to our Northern Europe Board." Keld joined ISS in 2004 as vice president, global corporate clients. From 2006 to 2011, he worked for the Danish Ministry of Foreign Affairs, serving as consul general in Turkey. When he rejoined ISS in 2011, he became global account director for HP, one of ISS's most important global corporate clients. Keld and his wife Kirstine will relocate to Oslo as soon as possible.
Hans, who will now continue his career in a very important regional position, has been with ISS since 1986, and has previously held positions as regional CEO of the Nordic Region, ISS Finland, ISS Sweden, ISS Healthcare in Sweden, Care Partner in Sweden, as well as other positions in ISS Sweden, Germany, and Norway.
He will continue as member of the Northern Europe Board. ISS has been in Norway since 1952, and is one of the largest private employers in the country. ISS has more than 8,700 employees in Norway, creating an annual turnover of DKK 3.9 billion.
---
Mike Bresnihan, Cleanfix UK, appointed as chair of ICMMA's technical committee
The Industrial Cleaning Machinery Manufacturers Association has appointed Mike Bresnihan as its new technical committee chair.
Mike, currently chief operating officer at Cleanfix UK, has over 20 years' experience in various operational roles across a range of industries including IT, retail, finance, distribution, engineering and manufacturing and a strong track record of delivering key strategic and operational objectives for blue chip clients. "
I am passionate about all things operational and have a keen interest in robotics, innovation and the use of technology as a means to enhance the customer experience whilst driving profitability and productivity," says Mike. "These areas relevant to the cleaning industry as a whole and particularly to ICMMA members. "I am very happy to be able to help lead activities in these areas."
Hazel Langley, ICMMA's Secretariat, says of Mike's appointment: "Mike's interests, experience and proven ability to shape organisational strategy, rapidly understand business objectives, interpret technical requirements and demonstrate strong leadership capability are key to the current and future activities of ICMMA and we very much welcome his appointment as chair." ICMMA's technical committee is non-partisan and made up of full and associate members with an interest in protecting and shaping policy and standards in order to encapsulate their collective interests as manufacturers.
E: icmma@issa.com W: www.cleaningmachines.org
---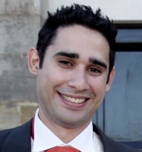 Harrison Wipes appoints Ben Naidu as sales director
Harrison Wipes, a family owned company with over 125 years' of wiping experience, has announced the appointment of Ben Naidu as sales director with immediate effect.
Ben joined Harrison Wipes from Kimberly Clark with aims of further developing sales growth.
Ben said: "Harrison Wipes is in the process of driving forward some really significant developments including growth and expansion and the company is at the forefront of its field. I'm really looking forward to embracing the challenges of this new role as Sales Director using my previous experience to continue Harrison Wipes ongoing success."
Harrison Wipes is said offer the most extensive range of non-woven wipes in the UK including hygiene colour-coded, industrial, Chicopee and Sontara.
T: +44 (0)1708 377330 www.harrisonwipes.co.uk
---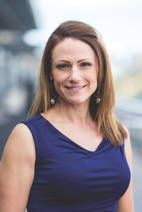 Kim Taranto appointed ISSA Oceania Manager
Further cementing its commitment to the Australian market, ISSA, the worldwide cleaning industry association, has appointed Kim Taranto as its new Oceania Manager.
Previously Managing Editor of INCLEAN and INCLEAN New Zealand magazines, Kim has been heavily involved in the Australasian cleaning and hygiene industry for more than five years. Kim has taken a lead role in working with various industry associations, bodies, lobby groups and other industry stakeholders in the Australian cleaning and hygiene sector, in addition to managing multiple publications and coordinating website content, industry trade shows and education programs.
"A well-respected leader in the local industry, Kim brings the right skills and forward thinking to direct ISSA's membership and benefit initiatives," said Dianna Steinbach, ISSA Director of Europe, Middle East, Africa and Oceania. "We are confident that she will engender closer relationships with industry suppliers, distributors, contract services' providers and in-house services' providers toward ISSA's goals to bring the industry closer together to foster greater opportunities for our members and their customers."
Kim will be based in Sydney and will initially focus on building ISSA's national Australian business.
"I am delighted to join the ISSA team. The organization is very highly regarded internationally and well recognized for its excellent quality services and products, which include events and an ever-expanding educational portfolio," said Kim.
In addition to accessing a global network of peers, suppliers and solutions, ISSA member benefits in the Oceania region include local networking events, a variety of sales and operations tools and resources, a comprehensive video and article library and much more. ISSA has also launched the ISSA Cleaning & Hygiene Expo, May 9-10, 2017 in Melbourne, Australia, following the successful negotiation to merge the industries two competing exhibitions. For more information on the Expo visit www.issacleaninghygieneexpo.com.
"The Australian commercial cleaning and hygiene marketplace offers ISSA Oceania an immediate opportunity in terms of delivering a world class event as well as delivering a myriad of complementary offerings," Kim added. "And I am excited to be a part of it."
Organisations interested in joining ISSA or getting involved in its local activities can contact Kim at kimt@issa.com or +61 410 300 117
---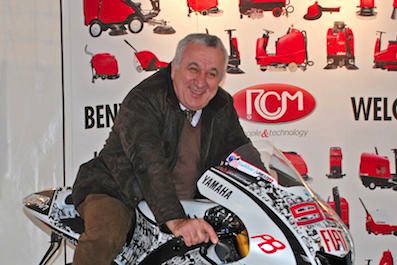 Ciao Valeriano...
On Tuesday, while flying on an ultralight aircraft, Valeriano Zoppetti, director of Italian cleaning machine manufacturer RCM, passed away.
"The company is celebrating its 50th anniversary in 2017 and we will remember Valeriano as one of the most important people in RCM's history," says the company's Marzia Mucci.
"Valeriano first introduced scrubber dryers to RCM and his commitment to developing them made them one of the company's strongest products. From 1998 to 2002, he was based in Casinalbo in the technical side of the business; after that he was director of the sales branch in Milan.
"His friends, his colleagues, the family Raimondi and the entire RCM team will remember him as a sensible and passionate - as well as a shy and moderate, man."
T: 059 515308 E: mmucci@rcm.it W: www.rcm.it
---

NIC welcomes new business development director to team
NIC has announced that Paul Faulkner has joined NIC Services Group as business development director.
Paul has been involved in the facilities management sector for over 30 years, initially starting his career in catering and then working through to cleaning then onto Total Facilities Management. Paul has provided some of the UK's largest manufacturing companies and UK retailers with FM solutions ranging from cleaning to security, mechanical & engineering and total facilities management and was a director of one of the country's largest suppliers of cleaning services to the retail sector.
Recently Paul has been working with a software business, developing integrated management tools to the FM sector through direct development and international service partners, providing innovative solutions to increase compliance, management information and reduce operational cost. Paul prides himself on his open, honest and determined approach in finding the best solution for his customers whilst working very closely with the operation teams and providing commercial business growth.
T: 0845 409 0910 E: info@nicgroup.co.uk W: www.nicgroup.co.uk
16th March 2017
---