New and updated vacancies are advertised in Cleanzine every week. Check out the latest opportunities by clicking the link above.
Advertise your current vacancy with Cleanzine and we'll give you the best deal in the industry with same day upload so you can fill the position faster.
Contact us for details
---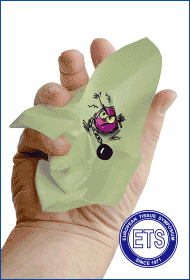 ---
International News
Products
---
---
Trojan batteries and watering system to equip new Pacific Floorcare auto-scrubber


Pacific Floorcare has selected Trojan Battery's deep-cycle flooded T-1275 batteries and the HydroLink single-point watering system for use in its new S-20 automatic floor scrubber.
more
---
---
---
Romex launches new module to manage risk to drivers
According to the Health & Safety Executive's 'Driving at Work' publication, the biggest cause of occupational fatality is driving on business. There are more than 20 people killed and a further 250 seriously injured every week. The Royal Society for the Prevention of Accidents states that: "Drivers who were using a mobile phone were nine times more likely to be involved in a fatal accident," while the National Safety Council in the US notes that:
more
---
Trojan Battery adds REMS batteries to network of distributors for France
Trojan Battery Company, the renowned manufacturer of deep-cycle batteries, has announced a distribution agreement with REMS Batterie Industrielle Services, expanding Trojan's presence in France. As a Trojan authorised master distributor, REMS joins Accus Plus to distribute and service Trojan deep-cycle batteries in the region.
more
---
WFBSC's first CEO Forum takes place in Rome
The World Federation of Building Service Contractors held its first CEO Forum in Rome recently. Building Service Industry leaders from as far afield as the US, Brazil, Japan and Germany discussed two fundamental issues for the future of the BSC sector.
more
---
'Greenness' - a way to prove your products' claims!
The European Commission has proposed EU-wide methods for companies to measure and communicate their 'greenness' and the environmental footprint of their products. The voluntary scheme, called Building the Single Market for Green Products, will make use of the EU Joint Research Centre's controversial 'lifecycle assessment' method (LCA) for calculating the environmental performance of a product.
more
---
Georgia-Pacific to acquire Buckeye Technologies
Buckeye Technologies and Georgia-Pacific have announced that they have reached a definitive agreement for Georgia-Pacific to acquire all of the outstanding shares of Buckeye Technologies' common stock, as well as its five manufacturing facilities, global sales offices and approximately 1,200 employees, for $37.50 per share in cash. The transaction, subject to completion, is valued at approximately $1.5 billion, including debt.
more
---


Pulire is the largest professional cleaning industry trade show in Italy and it enables visitors to explore the latest developments in a complete range of machinery, chemical products, equipment and components for professional cleaning and hygiene and talk to those who know how to get the best out of them. Some 300 exhibitors have taken more than 16,000 m2 of display space, set out over four halls, so there really is an awful lot to see here.
As one would expect from an event promoted by AfidampFAB (The Italian Association of Professional Cleaning Equipment, Machines & Product Manufacturers) and organised by Afidamp Servizi, commercial and operative arm of AfidampFAB, in association with Verona Fiere, it is very well organised, well laid out and easy to navigate. Naturally, it is the only place in Italy to be right now if you have any interest at all in cleaning!
---
The organisers tell us that this event - the 21st in the series, is the culmination of their efforts to create a show that would give maximum exposure to the best of the Italian cleaning industry's offerings, as well as those of companies based in other countries. They have certainly succeeded. Pulire is now a leading exhibition in this sector and the ideal place to discover and discuss both new products and equipment and the latest market trends, whilst networking with like-minded industry colleagues from around the world.
---
This year saw the launch of Pulire 2.0, an 'interactive event' available on smartphones and tablets which has two applications: one for exhibitors and one for visitors. We understand that the entire catalogue is online with assigned QR codes, which will facilitate what has been described as a match-making system for managing appointment books and agendas as well as the real time monitoring of visitors arriving at the show, so interested parties will know when others have entered the halls and be able to make contact.
---
"In an increasingly more connected society, Pulire uses the newest technology so that the trade show does not end after the three days of the event. It is prepared ahead of time and survives after the doors close. Pulire 2.0 is a place of constant meeting, real and virtual, for an open, interactive exchange between supply and demand of professional cleaning," say the organisers.
It sounds like a great concept and we'll be able to tell you more once we've experienced it for ourselves.
---